Mums and families at the heart of everything we do.
Paramedics brush up on childbirth skills thanks to new scheme
Posted: Oct 13, 2016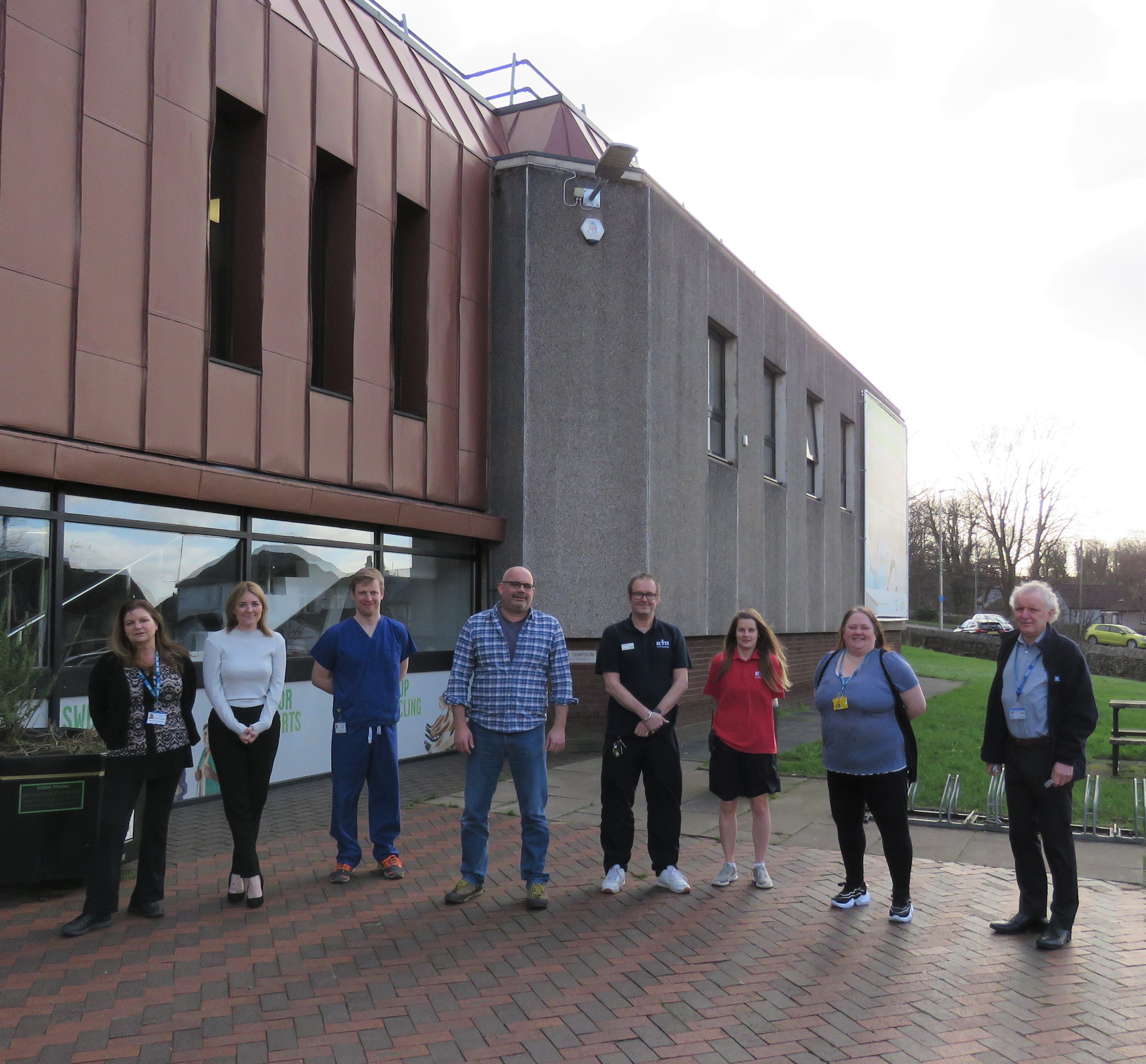 Our midwives have teamed up with the North West Ambulance Service (NWAS) to offer paramedics the opportunity to observe the work of their midwives on one of their busy maternity units.
 
Paramedics from across Morecambe Bay can spend their own time in the Trust's Royal Lancaster Infirmary (RLI) and Furness General Hospital (FGH) maternity units, which will help paramedics develop their own knowledge and skills, which in turn will help them deal with delivering a baby should a 999 response be requested.
 
Sascha Wells, Director of Maternity, UHMBT said: "As part of their formal training, all newly qualified paramedics receive basic training on how to deliver a baby, but some of the more experienced paramedics, who perhaps qualified a few years ago, may not have seen a birth or helped deliver a baby for some time.
 
"The aim of the observation shifts is to help equip paramedics with the up to date knowledge and skills needed to effectively and safely deliver a new-born when the situation arises.
 
"We worked closely with our workforce team to arrange these informal observations so the paramedics can come into the maternity unit in Lancaster or Barrow and observe along-side an experienced midwife.
 
"If a birth didn't happen during the shift, then a midwife would use the time effectively to go through various scenarios, and answer any questions that they might have in relation to child-birth."
 
NWAS Senior Paramedic Andy Blake said: "The arrangement with UHMBT is an informal one which the paramedics do in their own time on a voluntary basis to allow them to spend time on a maternity unit.  So far the feedback for the paramedics has been positive.
 
"Another added bonus of us working alongside the UHMBT midwives is that we get to know them better too. Building those networks are really important to us all."
 
Mel Gard, Service user representative and chair of the bay-wide Maternity Services Liaison Committee, said: "The idea of these observation shifts came out of a recent Maternity Matters event the trust held in Lancaster earlier this year.  These events give local women and families the opportunity to offer ideas and empower them to make changes they want to see across Maternity Services at Morecambe Bay".
 
"A birthing woman in the back of an ambulance is a very different scenario to one that ambulance crews will see on a daily basis as this scenario happens surprisingly infrequently!   The Maternity Services Liaison Committee has been working closely with NWAS to raise awareness amongst their crew members of what a woman's emotional and comfort needs are, to make sure that she feels cared for and safe in the back of an ambulance.
 
"I'm very heartened that NWAS crew are giving up their own time to develop their knowledge, skills and confidence and I feel these observational shifts will make a real difference to women's experience of care in pregnancy".  
 
If you are interested in becoming a midwife, please visit:   https://www.cumbria.ac.uk/study/courses/undergraduate/midwifery/
or: http://www.uclan.ac.uk/courses/bsc_hons_midwifery_direct_entry_programme.php
 
If you are interested in becoming a paramedic, please visit: http://www.cumbria.ac.uk//study/courses/Undergraduate/Paramedic-Practice/ or: http://www.uclan.ac.uk/courses/diphe_paramedic_practice.php
 
If you are already a qualified midwife, interested in joining #TeamUHMBT please visit:  http://freshstart.uhmb.nhs.uk/
 
If you are  interested in getting involved in Maternity Services at UHMBT or would like to join the Maternity Services Liaison Committee, please  contact Nicola Bottomley on nicola.bottomley@mbht.nhs.uk or 01539 715342 for further details.