The Theatres service at University Hospitals of Morecambe Bay NHS Foundation Trust (UHMBT) is being transformed as part of the Trust's recovery from coronavirus (COVID-19) to create more sustainable and efficient ways of working across the Bay for the future.
We want you - our patients - to share your ideas and help us to transform the Theatres service at the Trust. Here you can find out more about the Transformation work, Patient Charter and how you can get involved.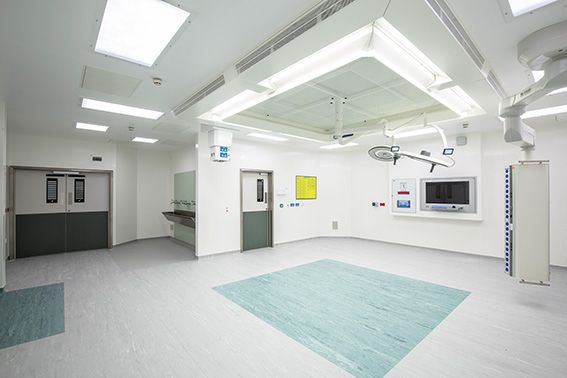 We are working to modernise our Theatres as part of a transformation programme called Build a Better Bay. The focus of the Theatres transformation work is to bring maximum benefits in terms of better treatment for patients, enhanced staff experience, reduced waits for treatment, greater efficiency and long-term financial sustainability.
The coronavirus pandemic has meant that the Trust has had to be agile and innovative throughout 2020 so it is time to seize the opportunity to work differently, involving our patients and our Bay Health and Care Partners in these transformations.
The Patient Charter - Are you set for surgery? - has been developed through consultation with more than 1,000 previous patients, local Healthwatch partners in South Cumbria and in Lancashire, as well as key individuals from the Surgical and Anaesthetic care group at University Hospitals of Morecambe Bay NHS Foundation Trust and GP practices across Morecambe Bay.
The Patient Charter is a two-way deal between the patient and the Trust. Any patients considered for surgery will be asked by their GP to sign up to the charter prior to their surgery. The Patient Charter will:
offer patients resources to help them to be maximally fit for surgery
help patients to make the decision as to whether surgery is the right option for them at that time
offer patients the opportunity to consider alternative treatments like physiotherapy or pain management that would be more suitable for their condition.
By signing up to the Patient Charter, the Trust will strive to provide the very best care in the right setting and at the right time for the patient. At no previous time, has it been so important for us to make best use of resources.
In 2019/2020, the Trust saw a huge amount of resources wasted: nearly 20% of patients listed for an operation did not have it carried out - with around half of them cancelled on the day. As part of the transformation work, the Trust along with Morecambe Bay Clinical Commissioning Group, the GP Provider Alliance, Healthwatch Cumbria and Lancashire and our patients will develop a Patient Charter, to ensure patients are truly signed up to their operation.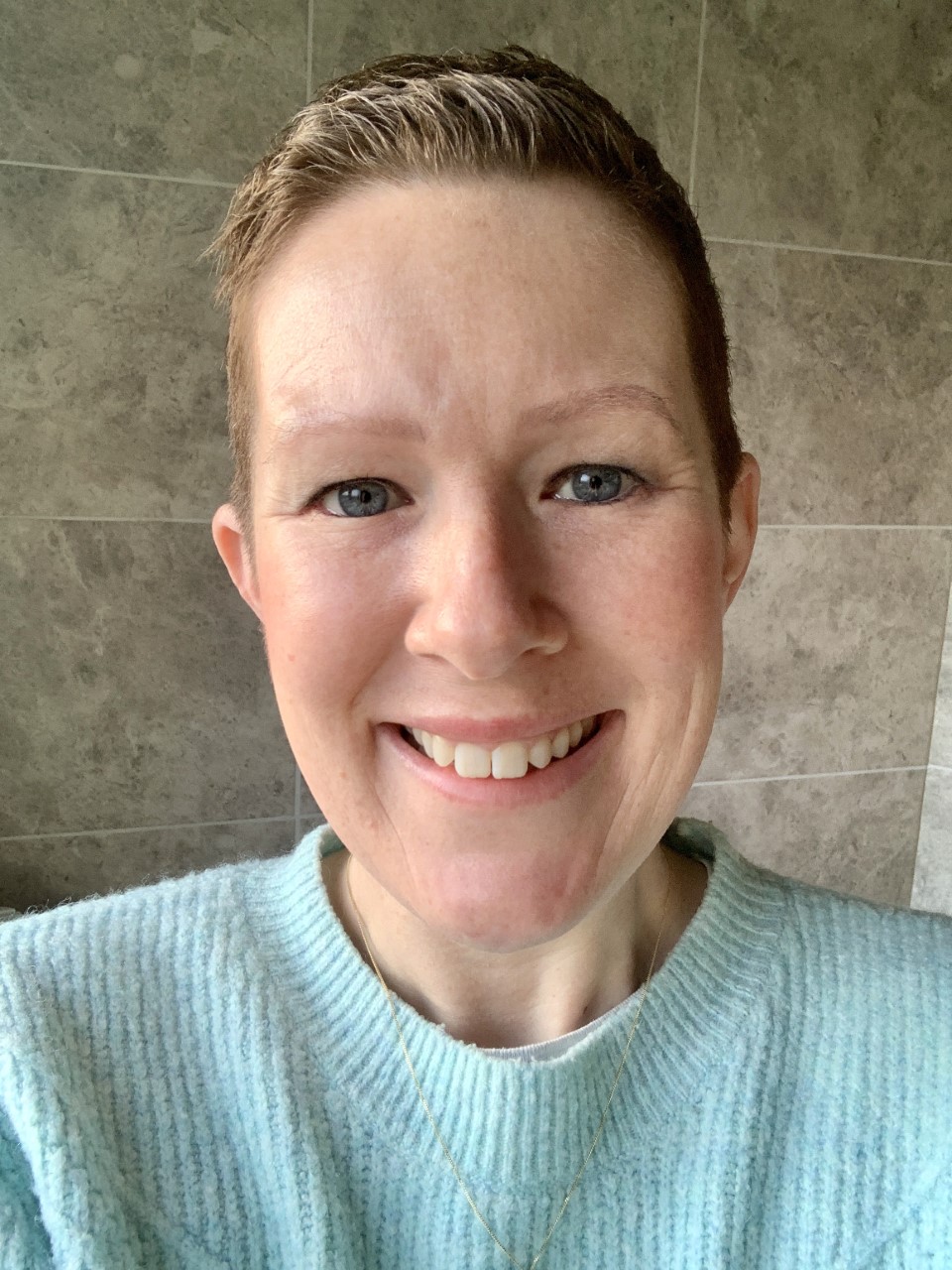 The Patient Charter - Are you set for surgery? - will offer patients resources to help them to be maximally fit for surgery.
Mum-of-three Mel Bunting, from Garstang, recently had surgery to treat breast cancer. She describes how she sought to improve her health before surgery:
"I did it for my kids.
"When I was diagnosed with triple-negative breast cancer, it was a massive shock to us all. I am a mum to three young children who needed me fit and well. I knew I had a mountain to climb in terms of treatment and that surgery was the first part I had to conquer. It felt like I had lost control of my health, and then, I realised there were some things I could continue to do and some things I could do more of, in order to prepare my body for what it was going to have to endure. I was able to take back some positive control.
"In the run-up to my surgery date, time seemed to slow down, but going for daily walks really helped me manage my stress from the waiting, and the target I set myself of hitting 10,000 steps each day gave me a little challenge to keep my focus.
"Eating more fruit and veg and cutting out alcohol also felt like a sensible way for me to ensure I was fully fuelled and doing everything I could to reduce risks and speed up recovery time, meaning I could be back home with my family as soon as possible.
"The "Set for Surgery" initiative wasn't live when I was preparing for my surgery, but I certainly would have welcomed it. Having support is so very important and I firmly believe that having been able to positively contribute to my health needs prior to surgery helped me recover quicker and taking control in terms of my overall health also gave me the strength and determination to get well. I'd urge other patients who are preparing for surgery to grab hold of this offer of support and go for it – get set for your surgery!"
The Patient Charter 'Are you set for surgery?' can be downloaded as a PDF or Word document and we have included a text web version below.
You can download a PDF copy of the Patient Charter.
Are you set for surgery? (web version)
Morecambe Bay Patient Charter
"Improving health together"
Created by Bay Health and Care Partners, University Hospitals of Morecambe Bay NHS Foundation Trust in partnership with Healthwatch Lancashire and Healthwatch Cumbria.
Why do I have this booklet?
During a meeting with a clinician, you have had a discussion about a condition which may require surgery.
Some people will receive this book when they are being referred to the hospital. Others may already be on a waiting list.
You may already be thinking about steps you can to take to improve your health or improve your symptoms so that you do not need to see a surgeon.
It doesn't matter which applies to you. The simple steps in this booklet can benefit us all. They are a set of principles designed to get someone as well as possible before an operation, which may have long-term health benefits too. This Charter sets out how we can do it. We want to help everyone be as healthy as they can be.
In return, we ask that you help us to help the NHS – to recover from COVID, and to help the maximum number of patients get fit and well again, quickly.
This new approach has been co-produced across the hospital and GP practices, with feedback from nearly 1,000 patients.
Prehab: Are you set for surgery?
Patients have told us that in 2019, around one-quarter of those undergoing surgery considered themselves unfit; over one third took no regular exercise. None of us would run a race without preparing ourselves. Having an operation puts considerable strains on your body, it's a big physical challenge. The more you train, the better race you will run. Surgery is little different. Patients who are fit are known to recover faster, with fewer complications, shorter time in hospital, and fewer re-referrals with similar problems in the future
You might have heard of "rehab", where you gain support from health professionals to speed up recovery after surgery. With prehab, you are supported before your surgery to ensure your body is in optimum condition.
What's more, there are now really convincing studies showing:
Smokers are much more likely to die after an operation (nearly double the risk of a non-smoker)
Being obese (BMI 30+) can double your risk of blood clots, infections and cardiac complications: this increases with weight
Diabetic patients require optimised control: they tend to stay in hospital for significantly longer than non-diabetics due to complications.
Many other examples exist.
And what about beyond surgery? We know that if you change your habits, centred on a trigger (in this case, possibly surgery), you are more likely to keep the good habits in the future. So, it's a win-win.
COVID-19 has made it more likely that many patients are going to wait much longer than normal for their surgery.
Although the hospitals are working very hard to work quickly through the waiting lists, some delay is inevitable. Therefore, there is an opportunity in this pause to ask, what you do to improve your wellness – and if or when you come to have an operation, you can be assured that you are set for a good outcome.
Below are the 'risk factors' which are spoken about in Prehab programmes – all the things that can be improved, to help surgical outcomes. What's more – even if you consider yourself physically fit and well – a little training can make you even better. There are still gains. If you have chronic health conditions such as asthma, diabetes, high blood pressure – now is the time for us to help you make sure they are well controlled.
Risk factors:
Smoking
Alcohol consumption
Anaemia
Malnourishment
Frailty
Obesity
Very underweight
Physical inactivity
Your healthcare team should already have indicated to you where they feel you have scope to improve your wellness.
Later pages in this booklet will help you keep a note of your progress. We set out to help you work towards these goals, and will support you: you can refer to the accompanying 'directory', "Are you set for surgery?" and you should not feel alone in this journey.
Some patients are motivated by the fact that with substantial improvements in health and risk factors, some surgical 'problems', such as an arthritic hip, or grumbling gall bladder, seem miraculously to resolve. Any surgeon will tell you the only failsafe way to avoid complications is to avoid an operation!
Why the charter? We need your help too.
Now more than ever we need to ensure that every health contact counts – we have more to recover; long waiting lists, people who have 'deconditioned' in lockdown, and overall, the need to look after everybody's wellbeing.
Prehab has always been about getting the right patient to the right treatment at the right time – under the right conditions to achieve the best possible outcomes.
As we recover our healthcare systems, making important improvements to inpatient care, outpatient clinics, and the operating theatres themselves, we will sign up to ensuring you receive the care that is right for you.
COVID has had a profound effect on us all, and our health systems.
In 2019, nearly 20 per cent of patients, that's one in five, who were listed for an operation in general and orthopaedic surgery never went on to have the procedure.
Some were cancelled by the hospital anaesthetic clinician as they were not fit enough for a safe operation – disappointing for sure after the surgeon had agreed to it with the patient. But surgery is only the technical part of the challenge of getting patients fit and recovered. Safety first.
Around half of these patients cancelled themselves – the operation was simply not a priority for them at that time, and no one can 'keep a place' forever on the waiting list.
If this happened on the day of surgery, the resources wasted are immense (around £6,000 for hip replacement cancelled on the day) – this was by no means a rare event. What's more, it stops some other patient from having their procedure that day.
At this time, we ask that you keep in touch with us, and if you have appointments or dates scheduled, keep them, or cancel with plentiful notice so that someone else can use it.
If you need to talk to someone about your choices, we are here to support that.
What's next?
This depends on your own circumstances, whether you are already referred to meet the specialist, or whether you are trying out this approach with the aim of health improvement, and maybe avoid an operation altogether.
You might ask, if I hit my goals quickly, what then?
By keeping in touch with your wellness team, we can ensure that any referrals are acted on quickly – and, if we know you are fit, you might be considered available for surgery quickly.
What if I try, but just cannot reach my goals?
We will try to support you some more. There is little point in setting out this offer without trying to ensure it brings benefits for all. When we asked patients themselves what should happen here, nearly half said that they should not go ahead immediately with their operation. Every case is individual, and we would not leave anyone at risk, but, please do consider what this would mean to you.
This is a new approach for Morecambe Bay, with the aim of creating long-lasting wellness in our population. If you become a 'patient champion' – someone who is signing into this charter, gets a great surgical outcome – we may ask you to help future patients too. Certainly, we will be checking in with you at a future date, just to see if those habits are sustained. It's all about helping one another, and the NHS.
Contact details
Remember you can make contact with your healthcare team at any point. If you have been reviewed by the hospital team, your clinical letter contains your consultant's direct contact number.
If you have general questions about 'prehab', you can contact our pre-op assessment clinics on 01229404491 (Furness General Hospital) or 01524512116 (Royal Lancaster Infirmary).
University Hospitals of Morecambe Bay NHS Foundation Trust
Westmorland General Hospital, Burton Road, Kendal, LA97RG
Telephone: 01539716698
Email: TrustHQ@mbht.nhs.uk
Twitter: twitter.com/UHMBT
Facebook: Facebook.com/UHMBT
Website: www.uhmb.nhs.uk/
Please do not hesitate to contact us should you require this document in an alternate format.
The information in this report is correct to the best of our knowledge as of December 2020.
© University Hospitals of Morecambe Bay NHS Foundation Trust 2020. All rights reserved. Not to be reproduced in whole or in part without the permission of the copyright owner.
Healthwatch Lancashire has backed the Patient Charter, which it feels will benefit patients.
Sue Stevenson, Chief Operating Officer, said: "Healthwatch has been an advocate for strong relationships based on trust between patients and the health and care professionals who support and look after them for a long time. We've talked about working better together to develop a better understanding of how we can look after ourselves so that the time and resource provided to make us better when we are sick are put to the very best use especially when there are so many demands on that expertise.
"The pandemic has highlighted just how fragile that resource and expertise can be when many demands are made on a system that also needs to be looked after itself.
"This is why the development of the Patient Charter has come at just the right time. The idea is not entirely new, but it seems that there are many more people willing and able to take good care of themselves and perhaps make some lifestyle changes so that when they need a medical or surgical intervention it is much more likely to have a great result. Sometimes being signposted to someone for advice and support is just what is needed to provide the motivation and drive to make healthy changes. It's simple but can be really effective."
Patient feedback is pivotal to our transformation work and to ensure you have the opportunity to inspire our services we shared a survey with around 6,000 patients who had an operation in orthopaedics or general surgery at the Trust in 2019.
The survey was shared with this group of patients via text message on Wednesday 4 November and ran until Friday 13 November 2020.
Anti-Phishing
We will never contact you in relation to this survey requesting any personal details from you, including passwords, money or bank details. If you need to speak to someone please see our Privacy Policy.
If you had an operation in orthopaedics or general surgery at the Trust in 2019 but you have not yet received a text with a link to the survey please contact us on surgery.feedback@mbht.nhs.uk
Your feedback from the survey will be used to shape the Patient Charter. Look out for updates coming soon!
We have produced a useful Patient Information leaflet which presents a range of activities that can help you to prepare for your treatment and possible operation.
Additional patient information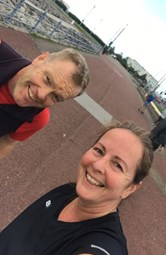 A new health programme has launched in Morecambe to encourage local residents to improve their health and wellbeing. The initiative is led by Local GP Dr Phil Batty, of Bay Medical Group, Bay Primary Care Network and Bay Integrated Care Community (ICC).
'Walk with a Doc' is a health programme that brings doctors and patients together to walk every second and fourth Saturday of the month starting on Saturday 10 July. Dr Batty will lead the walks with his wife Joann Batty, a nurse at Sedbergh Medical Practice. The meeting point is the Battery in Morecambe (Near the Beach Café) at 11am.
The programme consists of a walk which will last about one hour and starts with a health talk, it is open to the whole community and the route (along the prom) is accessible for all. Participation is free and pre-registration is not required. Walkers will enjoy a refreshing and rejuvenating walk with Dr Phil Batty and other healthcare professionals, who will provide support to participants and answer questions about exercise and nutrition during the walk.
Feedback form
If you have had surgery at the Trust we would love to hear about your experience. Please use this feedback form to send us your feedback to surgery.feedback@mbht.nhs.uk