Aspiring Alan Titchmarshs, budding Charlie Dimmocks or generous garden centres are being called upon to help create a special new garden for cancer patients being treated in Lancaster.
Macmillan's Cancer Information and Support Service, working in partnership with University Hospitals of Morecambe Bay NHS Foundation Trust (UHMBT), are calling on the local community to help produce a 'welcoming' green space at Royal Lancaster Infirmary (RLI).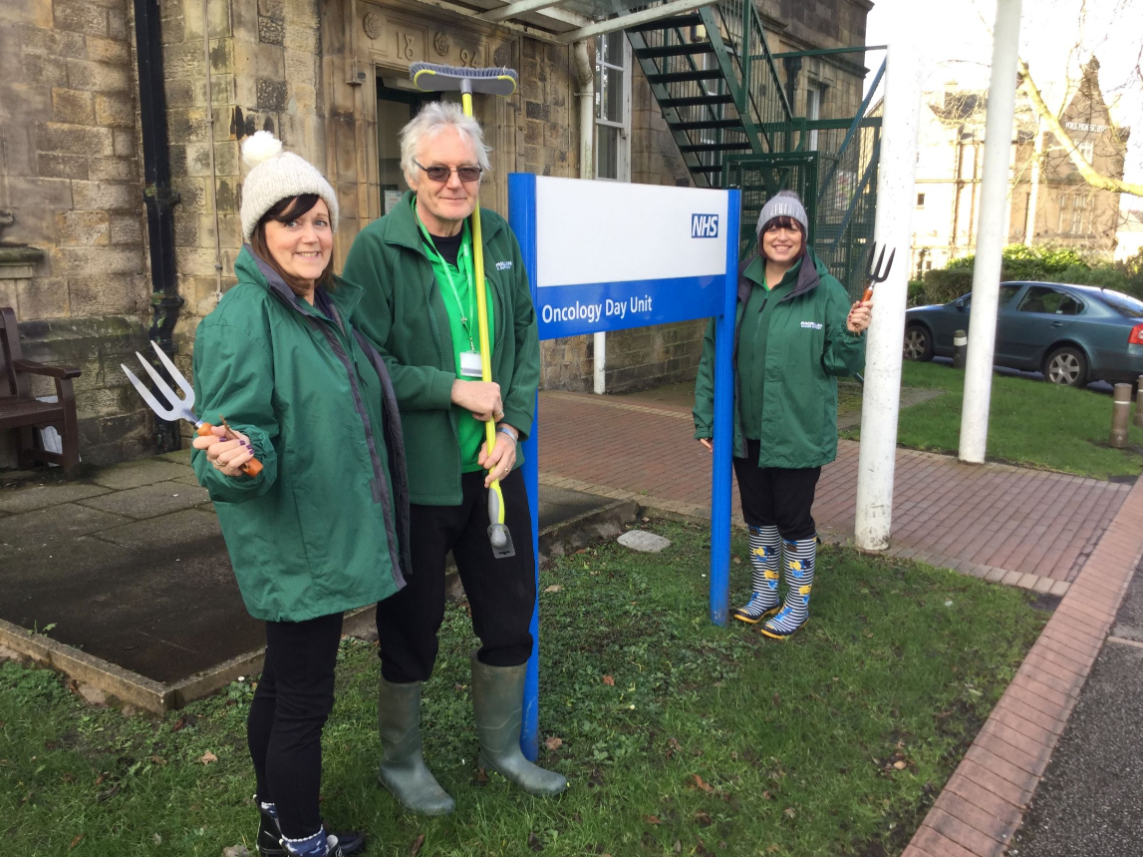 They are working together to transform a patch of land at the entrance to the Oncology Unit and are appealing for donations of tubs, timber for raised beds, benches, plants, compost and materials to create a paved area.
Alternatively, any kind-hearted landscapers or green-fingered gardeners who can spare some time to help set up or maintain the garden would also be welcome to support the project.
Lorraine Jones, Macmillan's Information and Support Service Manager, said: "We know that gardening is a great way to exercise your body and mind.
"Research shows that getting active during and after cancer treatment is good for a patient's recovery and to help them feel more like themselves. We hope that by giving this patch of land a garden makeover will not only benefit cancer patients and their families, but also visitors to the hospital and the local community."
When the garden is up-and-running – ideally this spring – it is hoped that patients will get involved in maintaining the garden with the help of volunteers.
Retired nursing lecturer, Tim Snashall, from Halton-with-Aughton, who was diagnosed with prostate cancer in 2011, welcomes the chance to get his hands dirty and help create the garden.
The 69-year-old, who also volunteers at the Macmillan Information Centre at the RLI, said: "When you're going for treatment you want somewhere that is pleasant and welcoming. A garden space would offer an escape from the clinical setting and somewhere where patients and their families, can go and sit and enjoy the surroundings and watch the world going by, whilst also taking their minds off the challenges a cancer diagnosis can bring."
Sue Smith, OBE, Executive Chief Nurse and Deputy Chief Executive of UHMBT, said: "The garden we are planning to create will provide a calm oasis where people affected by cancer can relax and take time out.
"We want to make it a beautiful and uplifting space away from the busy hospital environment. Facing cancer is often hugely challenging and mentally exhausting so having a tranquil garden in which to sit would be of great benefit to people at a very tough time in their lives.
"It would be wonderful if any keen gardeners could volunteer their time to help and we would be extremely grateful for any donations of materials from garden centres or builders' merchants to make it a special place for patients and families."
For further information, to donate or offer support, contact Lorraine Jones on 01524 519578 or email macmillan.info@mbht.nhs.uk