A new social media campaign has been launched by the Bay Health and Care Partners (BHCP) to provide quick answers to questions about healthcare in Morecambe Bay during the coronavirus (COVID-19) pandemic.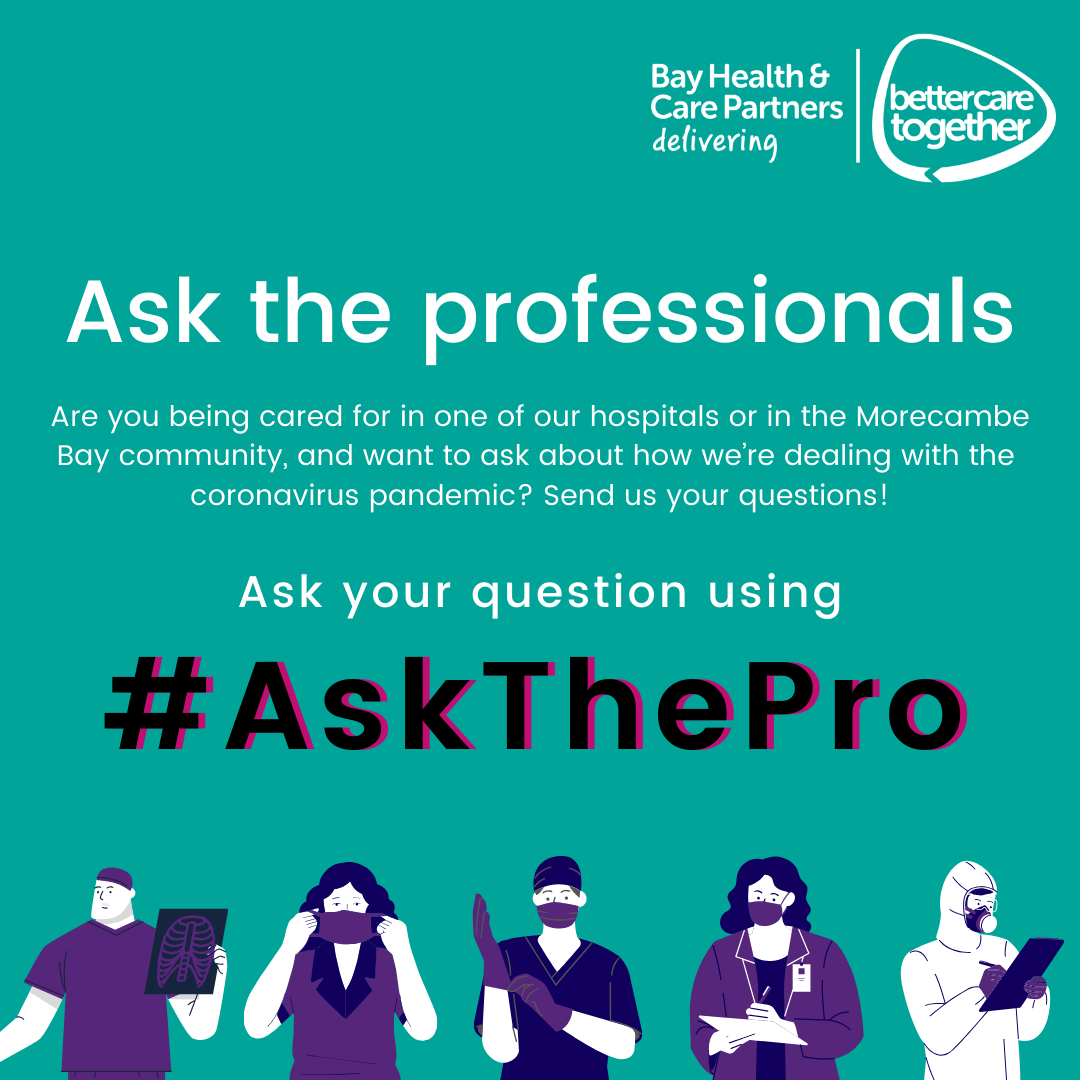 The #AskThePro campaign gives members of the public the opportunity to ask questions about the BHCP response to the pandemic, including how local services have been affected. Questions can be submitted to the BHCP Twitter account (@MorecambeBHCP), as well as the University Hospitals of Morecambe Bay NHS Foundation Trust Twitter account (@UHMBT) or Facebook page (@UHMBT) using the hashtag #AskThePro – publicly or via private message.
Questions will then be responded to by signposting to the relevant information, or through a short video message from a BHCP colleague.
Dr Arun Thimmiah, a GP at Alfred Barrow Health Centre in Barrow-in-Furness, said: "During these uncertain times, we want everyone across the Morecambe Bay community to be able to ask any questions they have about their local health and care services and know that the information they are receiving is reliable.
"It is hoped that the #AskThePro campaign will help to myth bust some of the common questions and concerns that the public might have about visiting local hospitals or accessing care in the community through the coronavirus pandemic."
The #AskThePro campaign was launched on Monday 25 May 2020. For more information, follow @MorecambeBHCP or @UHMBT on Twitter or like the University Hospitals of Morecambe Bay NHS Foundation Trust page on Facebook.