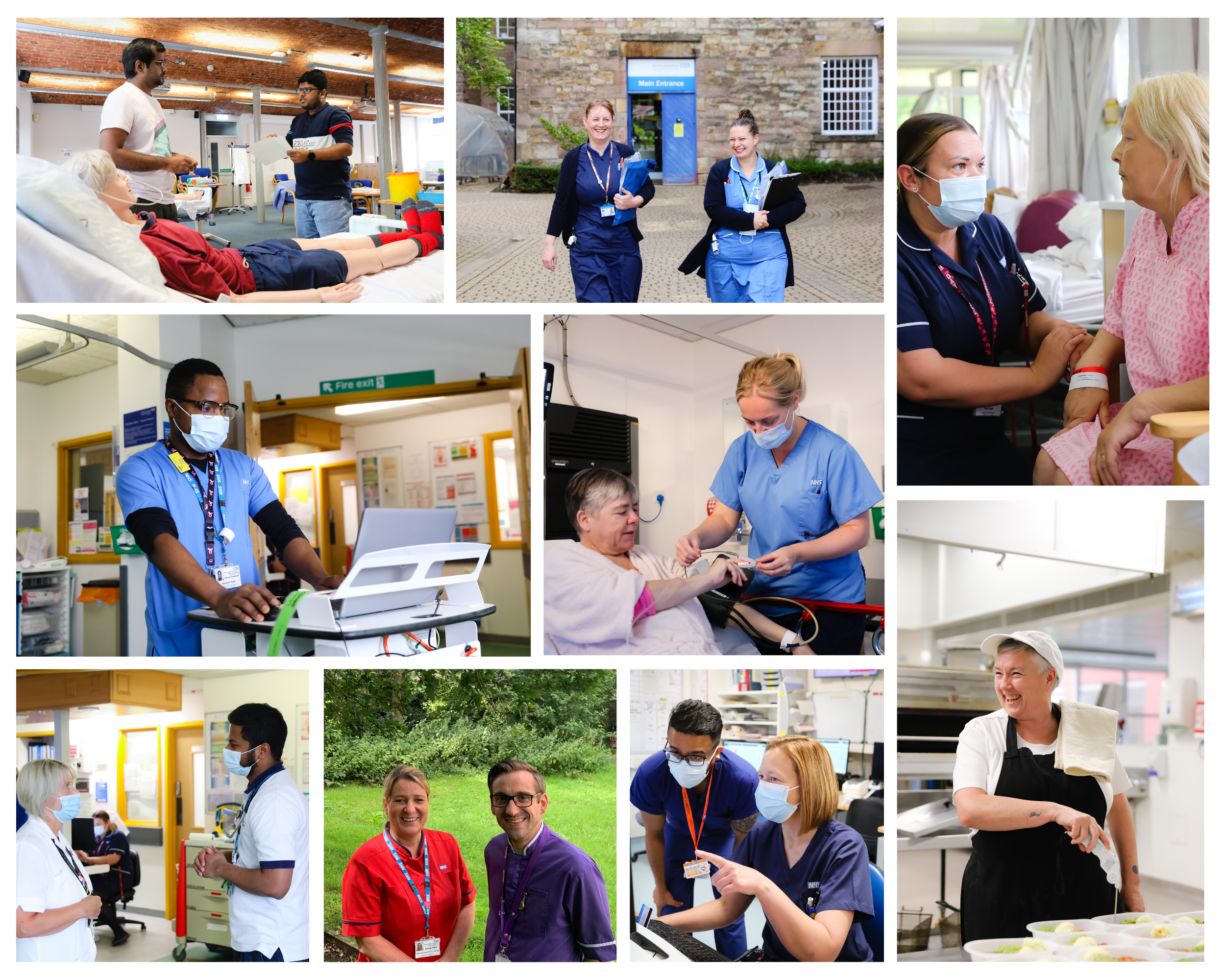 An exciting opportunity to explore stalls demonstrating what local hospitals, charities and organisations have to offer, can be experienced at The Coro in Ulverston on Tuesday 19 September.
The 'marketplace' will be a special feature of the Annual Members' Meeting (AMM) of University Hospitals of Morecambe Bay NHS Foundation Trust (UHMBT) which will be held from 1pm to 4pm. All are welcome to join the meeting and hear about the Trust's progress and achievements over the past year.
The AMM will also be held online on Microsoft Teams and you can join by clicking on this link. You will need to have Microsoft Teams installed on your computer or phone to join via the link. Instructions for installing Microsoft Teams are on this link.
There will be presentations on the Annual Report, the Trust's Annual Accounts, the external auditor's report and the work of the Council of Governors.
Aaron Cummins, Chief Executive of UHMBT, said: "The past year has demonstrated everyone's sheer determination to continually improve and provide the best possible care and services."
Professor Mike Thomas, Chair of UHMBT said: "I look forward to answering any questions from local people and organisations in the AMM and am keen to receive any feedback and suggestions regarding our services."
Please go to the following links for the version of the report that you would like to read:
Word version of full Annual Report 2023
PDF of full Annual Report 2023
Easy read Word version of full Annual Report 2023
Easy read PDF of full Annual Report Summary 2023
Word version of Annual Report Summary 2023
PDF of the Annual Report Summary 2023
To ask a question during the AMM, please email the UHMBT Company Secretary at: companysecretary.office@mbht.nhs.uk
If you would like to find out more about becoming a Trust Member, please contact the UHMBT Membership Office on 01229 404473 or email Ftmembership.Office@mbht.nhs.uk
The venue for the AMM is The Coro, County Square, Ulverston, LA12 7LZ.