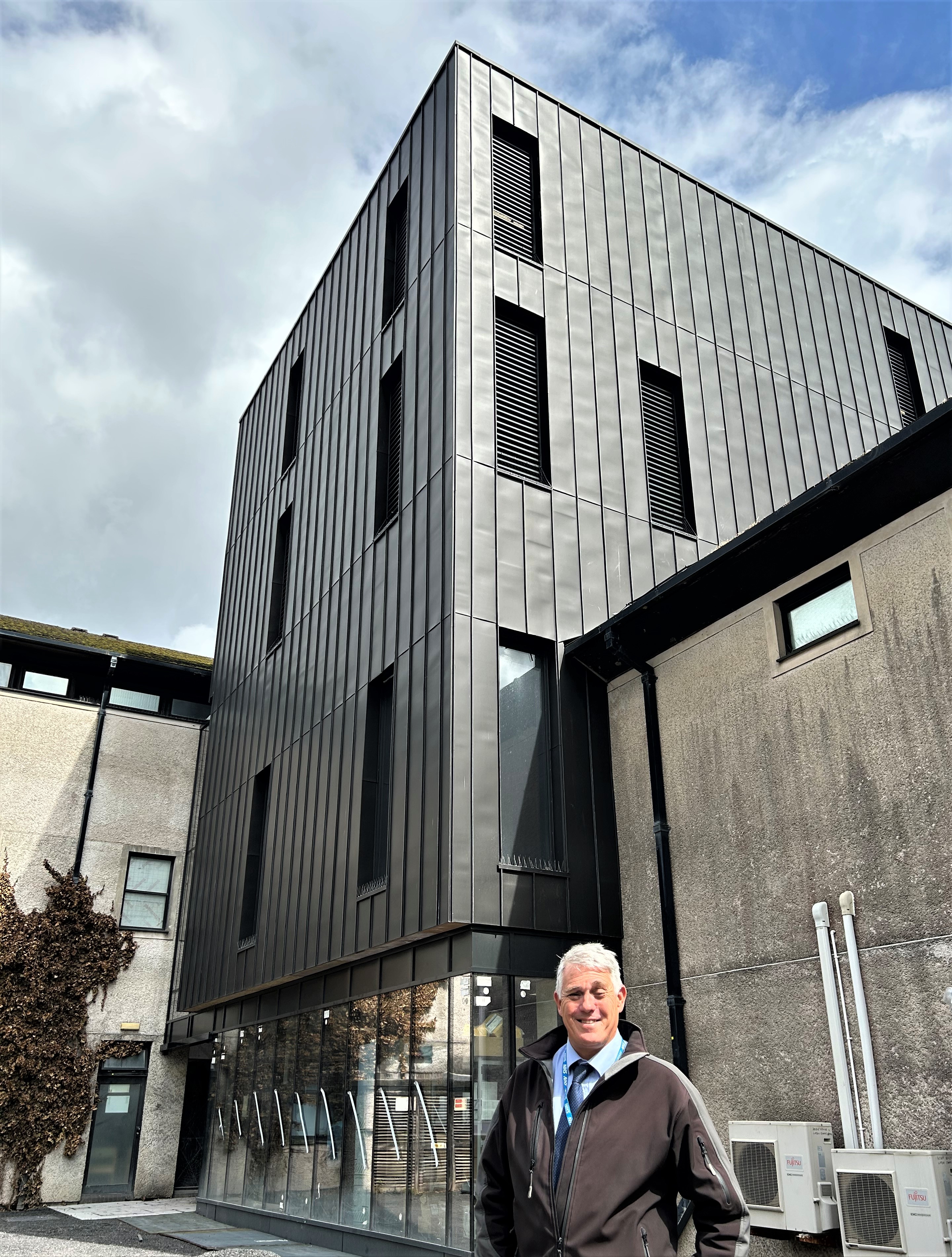 Patients are set to benefit from a new £13.7 million Surgical Hub currently under construction at Westmorland General Hospital (WGH) in Kendal.
The creation of the Surgical Hub, along with work to build a new £8.6million Community Diagnostic Centre (CDC) to house the latest scanning technology, takes recent investment in WGH to £22.3million.
University Hospitals of Morecambe Bay NHS Foundation Trust (UHMBT) is making this huge investment into the Surgical Hub and CDC with the aim of providing excellent care, treatment and experience for the people of Morecambe Bay. The Trust also aims to safely reduce length of stay for patients, reduce waiting times, create an enhanced work environment for patients and colleagues, and make the service more efficient.
This exciting project is being carried out over a number of phases and is now approaching its final phase. The Surgical Hub will be for elective (planned) care and will feature the following:
A new four storey extension
Two completely new operating theatres
Upgrading of three existing theatres
A new plant room with new air handling systems
Extension of the existing Operating Theatres Recovery Area
Siting of all of the surgical wards, theatres and associated services on the same floor
'Ultra clean' canopy technology in all theatres
New support spaces, storage and ancillary spaces
All facilities located in close proximity to the new CDC for ease of access to specialist scanning and diagnostic technology.
The Surgical Hub will be for elective (planned) surgery and will cover multiple surgical disciplines. It is being built on Level 3 of the hospital and has an estimated completion date of July 2024. This major investment at WGH sees UHMBT's strategy - 'Putting Patients First' – in action.
Approximately 70 substantive members of staff will work in the Surgical Hub as well as support staff. Registered Nurses, Riza Mae Cruz, Marijel Tenido and Gladys Pena, who work in one of the theatres which has been completed so far, said they liked working in the new and modern environment.
Samantha Pugh, Theatres Matron at WGH, said: "We really welcome this investment. Our new Surgical Hub will provide 360 degrees of care – all aspects of surgical care and treatment will be provided in the hub.
"We have already started the transformation of WGH into a Surgical Hub and we've had very positive feedback from patients who have told us they have really enjoyed being on the surgical ward and having more one-to-one care. Patients have said they felt that staff gave them time and real support. Colleagues have also said they like the new and modern environment. We went to the Westmorland County Show to engage with the local community and people were very interested and happy to hear about the new hub.
"At Kendal we have very experienced staff who take great pride in their work. There's a real family atmosphere because we see patients right from the beginning of their care through to the end. It's nice being part of a big team. Having everyone in one place is going to be a real benefit for patients and for the team's morale. It will make working
here even better and safer for everyone. With every new theatre that opens, it's a really big tick and a real sense of achievement."
Daniel Bakey, Associate Director of Operations for the Surgery and Critical Care Group at UHMBT, said: "The development of the Kendal, Elective Surgical Hub has been many years in the making. As we approach the completion of the current phase, we are extremely excited to have modern, purpose built theatres that are fit for the 21st Century. We want to deliver the very best treatment in the very best environment and this supports that.
"There are many advantages to the development of the elective Surgical Hub at Kendal, one of the main ones being that we will be able to do support more routine, urgent and cancer surgery. We have already undertaken a significant exercise to redesign our theatre timetable, delivered a project to reduce length of stay for hip and knee replacements and to commence expanding the hub prior to the capital works completing. Our Capital Services Team is doing a fantastic job on this challenging project.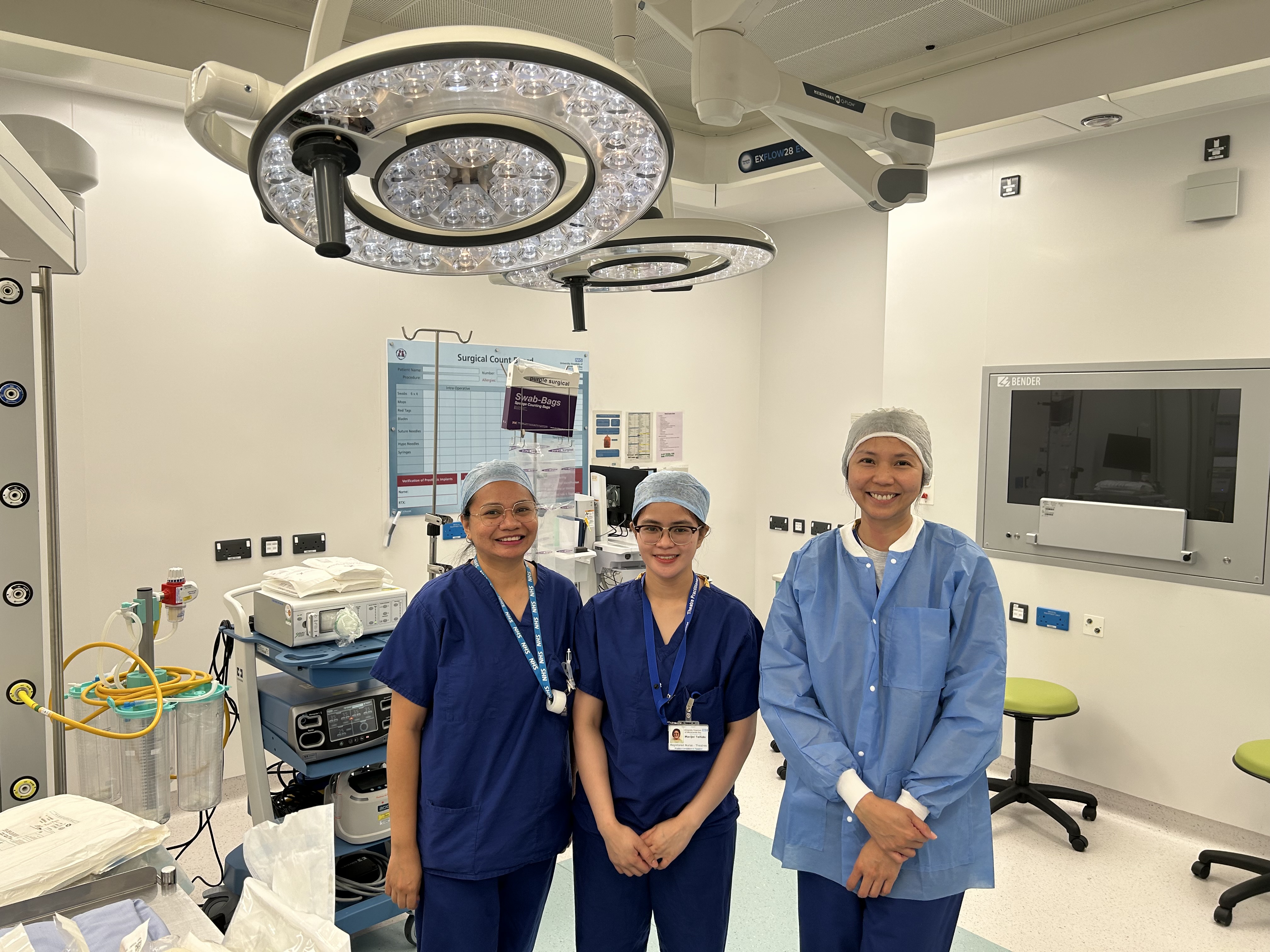 "The Surgical Hub will improve communication between team members because everything will be in one place in the hospital. We have been reliant on temporary, hired mobile operating theatres over the past two years and welcome opening permanent, reliable, sizeable and purpose-built theatres in the coming months."
The plans for the new Surgical Hub can be viewed in the restaurant at WGH.
A story about the CDC can be viewed on the UHMBT website on this link.
END