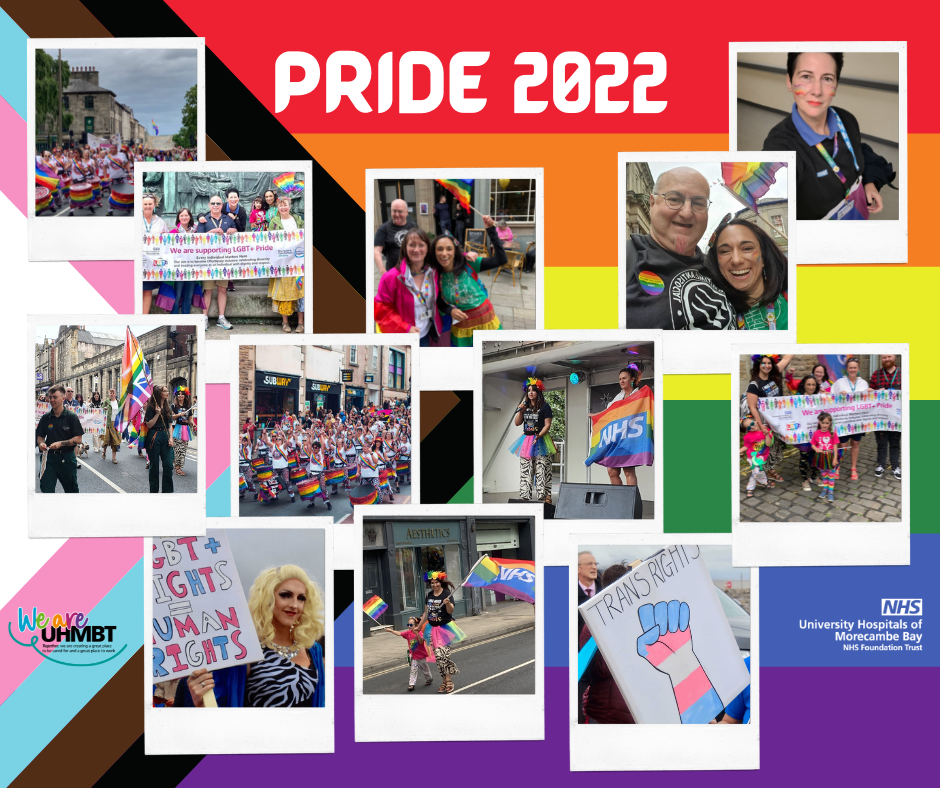 Morecambe Pride is fast approaching and all are most welcome to come along and join the festivities.
The popular annual Pride event will take place on Saturday 30 July.
We know that many of our LGBT+ colleagues, friends and family are still not able to be their true selves at home or at work, and it is incredibly important for everyone to get involved and show support, especially at this time when LGBT+ rights continue to be under attack.
We'll also be joined by many partner organisations from the NHS so please don't be afraid to invite any colleagues, family members or friends to join us too.
We most definitely encourage lots of rainbows and glitter too!
If you work for UHMBT, please email our LGBT+ Network on the internal email system and let us know if you're planning to come along.
If you'd like to join us, we are meeting at The Battery (UHMBT stand) at the West End of Morecambe's Promenade at 10am on Saturday 30 July. The Pride Parade starts at The Battery at 11am and runs until noon. There will be speeches from noon to 12.30pm and there will be a concert and entertainers from 12.30pm to 5pm.
Hope to see you at Morecambe Pride!