Following a recruitment process, University Hospitals of Morecambe Bay NHS Foundation Trust has appointed Chantelle Winstanley as its first ever Consultant Midwife.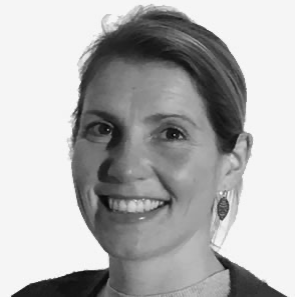 This is a new and exciting role within the Trust and will see an expert midwife leading on strategic initiatives to promote and facilitate personalised midwifery care in all clinical settings across Morecambe Bay.
Chantelle will be responsible for providing professional leadership and role modelling in best practice models to offer choice and evidence-based practice, with a strong focus on listening to the experience of women (and birthing persons) and their families in order to ensure women and their families remain at the centre of care. She will also lead and support midwives clinically enhancing midwifery care for women and their families.
Chantelle has been a practising midwife since 2000, working in a variety of roles in the NHS, as an independent practitioner and midwifery educator. Her clinical and leadership expertise lies in midwife-led models of care, advocating for safe, personalised and informed maternity care pathways and partnership approaches to maternity care. She has a passion and skill for championing women's choices, voices and rights to enable them to plan for a safe, optimal birthing experience and believes optimal birth belongs to the woman and family, not to a maternity system.
Chantelle is an experienced consultant midwife, having worked in two large teaching hospitals in London from 2011-2019. Following this, she relocated with her family to Cumbria and became a freelance consultant midwife and educator. She has collaborated both nationally and across Europe through her leadership of the Midwifery Unit Network Academy and is an associate trainer for the charity Birthrights.
Chantelle Winstanely, said: "I am delighted to be joining the midwifery leadership team at UHMBT as the Trust's first midwifery consultant. As both a local resident and recent maternity service-user at the Trust, it will be privilege to work collaboratively with the maternity team and beyond, to share my skills and experience and to further enhance all the excellent work into safe and personalised care for women and families."
Heather Gallagher, Director of Midwifery, UHMBT, said: "This post will be instrumental in supporting the improvement journey of maternity services and in ensuring that our women, babies and their families receive the best midwifery care possible. We will be welcoming Chantelle to the Trust in July, and both myself and our teams are very much looking forward to working alongside her."