Patients will benefit from an ambitious and inspirational new Clinical Strategy launched on Tuesday 3 March by University Hospitals of Morecambe Bay NHS Foundation Trust.
The Clinical Strategy sets out the Trust's vision for the services it wants to provide for the next five years both in its hospitals and in the community.
Patients' views are at the centre of the strategy and resources will be used to maximum effect to ensure services are safe, efficient and sustainable. The new strategy builds upon the work carried out under the previous strategy which was published in 2016.
The Trust's Diabetes and Endocrinology Centre, which was developed in partnership with clinicians and patients, is one example of the Clinical Strategy in action. Patients' views are constantly taken into account within the Diabetes and Endocrinology Centre and they have helped to shape the way care is provided. Many different teams and partners work together to improve patient care and systems.
John Edward Bingley, 76, a patient living with Type 1 diabetes and lung cancer who uses the services of the Diabetes and Endocrinology Centre, says the care he has received in hospital and in his local community has been "absolutely superb".
John received life-saving care at the Royal Lancaster Infirmary in September 2018 when the side-effects of immunotherapy brought about diabetes.
A retired transport manager from Cumbria with three sons and two grandchildren, John says it has been hard getting used to the injections and taking his medication but Anthony Blenkinship, a Diabetes Specialist Nurse from the Diabetes and Endocrinology Centre, has been a huge support.
John said: "It was a task to get used to everything when I was first diagnosed with Type 1 diabetes but Anthony has been there for me all the way. He has helped me not to be frightened of it.
"My wife died of cancer a few years ago and my new partner, Vivien, also lost her husband to cancer. Vivien has stood by me through everything; she has been absolutely brilliant and is happy with the care I've had."
John's cancer is now shrinking thanks to the immunotherapy treatment. He has scans every four months to monitor the cancer and also receives excellent care from nursing staff at his local GP surgery in Milnthorpe.
John added: "Now I have my conditions under control and I know how to manage my diabetes. I am very happy with the care I am receiving."
John's experience of care in hospital and the community is something that the Trust is eager to ensure for all patients and families.
The Clinical Strategy is a key part of the Trust's wider strategy and its development has been guided by UHMBT's vision and strategic objectives. In turn, the Clinical Strategy is influencing the development of other Trust-wide strategies, such as those for digital and estates.
People living in local communities have contributed to the strategy and the Trust will continue to engage with colleagues, patients, partners and local communities as it evolves.
Clinicians are working with Bay Health and Care Partners to put a model in place which ensures that only patients who require emergency services attend the Accident and Emergency Departments at Furness General Hospital (FGH) and the Royal Lancaster Infirmary (RLI).
The Trust will continue to deliver Urgent Care services at Westmorland General Hospital (WGH) and will move to providing a comprehensive model of 'Same Day Emergency Care' on the RLI and FGH sites. This been proven to increase the proportion of A&E admissions discharged on the day of attendance from a fifth to a third.
The Trust will develop WGH as a designated ambulatory/short stay surgical centre. This is likely to lead to a shift of services to WGH and release much needed capacity on the acute sites at FGH and the RLI. UHMBT will engage with colleagues, patients and local communities on these developments.
The Trust has also started to expand the service portfolio at WGH with an 'Implantable Cardioverter Defibrillators' (ICDs) service in the Cardiac Centre. This is a much welcomed expansion as prior to its introduction patients had to travel to Blackpool for the procedure.
Teams at UHMBT strongly support and understand the benefit of integrated care to deliver the best outcomes for patients. The Trust is already integrating hospital and community teams to offer enhanced care for people at the end of life, musculoskeletal (iMSK) patients and people with diabetes. Integration is also taking place in urgent and emergency care, respiratory care, heart failure services, cardiac rehabilitation and other therapies.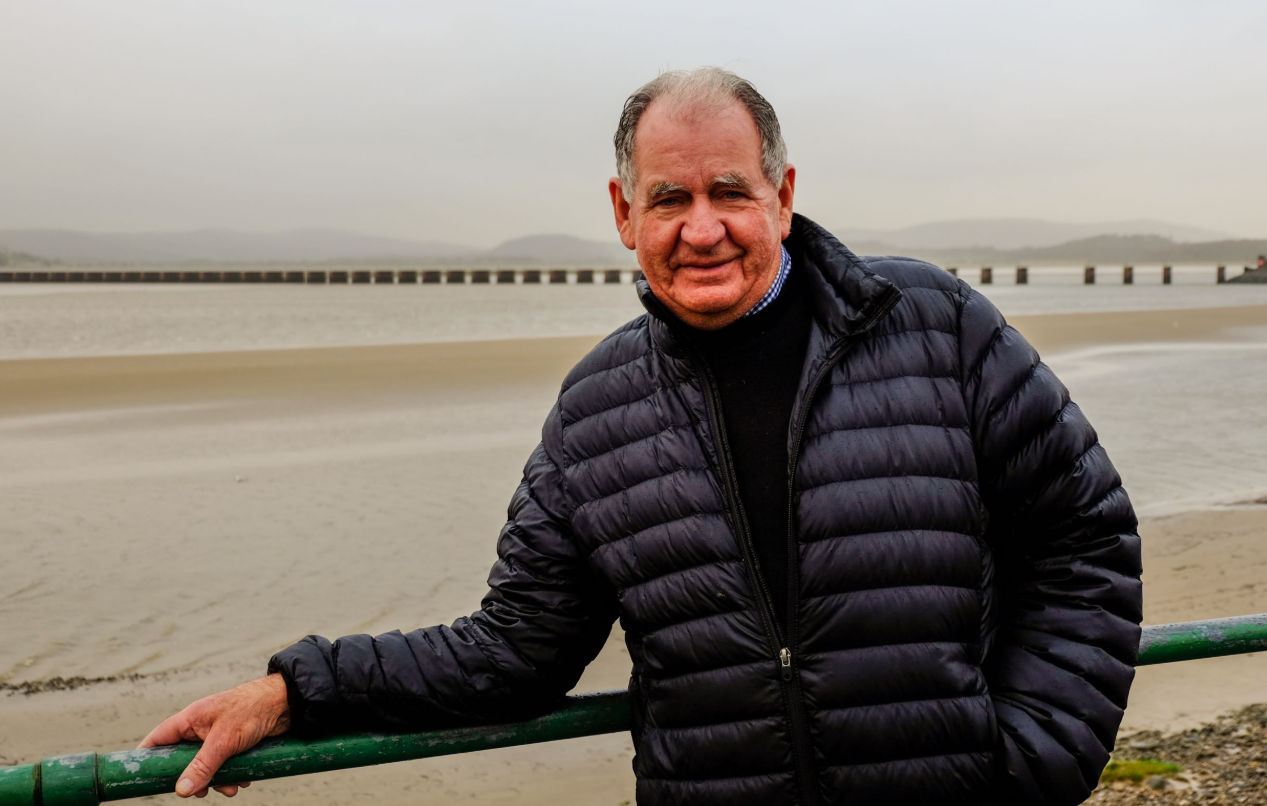 A key development for patients is that UHMBT will ensure it engages individual members of the public in their own health and care through shared decision-making and giving people more choice and control over how, when and where they are treated – helping to deliver "no decision about me without me".
Foluke Ajayi, Chief Operating Officer for UHMBT, said: "Our refreshed strategy confirms our commitment to 'Creating a great place to work and a great place to be cared for'.
"The strategy is strongly influenced by changes in the external landscape of the NHS and is underpinned by our ambition to continue to provide high quality services which are clinically and financially sustainable, which are accessible to our patients and provide them with an excellent patient experience. It reflects the well-evidenced principles of what good future NHS care will look like.
"This means more local and integrated services, maximising our opportunity as a community provider of care to improve access and help keep people healthy and more concentrated specialist services, where necessary, to increase quality and safety. Crucially, our strategy will reduce hospital admissions so that patients are only admitted to hospital when they should be; not because we haven't done enough to help them manage their long term condition at home or because we are waiting for test results to come through.
"It will mean better and more organised care, helping us improve patient experience as well as clinical outcomes. We will also be providing our clinical services through integrated care hubs, in community clinics and through other innovative ways of bringing our services to our patients rather than to always expect our patients to come to us.
"I would like to thank all of the patients, colleagues and members of the public who have helped us to create this strategy. Their input has helped us to make sure that we continue to provide the services that local people want and need."
A huge consultation process took place during the formation of the Clinical Strategy. All of the Trust's members, the Trust's governing body, the public and other stakeholders were consulted and contributed to the strategy.
Some of the comments included:
"I think you need to make closer links and integrate more with primary care. Getting the right staff first time will prevent unnecessary admissions from the front door and ensure that they are streamlined across the system to ensure they see the right person in the right place at the right time."
"Many patients admitted could receive care closer to home and other people who want to be at home, do not have the care options available for them to be cared for at home."
"Patients individual circumstances should be considered when making decisions about admission/non admission or being treated locally/travelling. Clinical convenience or bed availability should not be included in making such decisions.
"Whatever strategy is adopted, other things must be ensured: Proper funding; proper staffing. At the minute many care in the community teams have neither and their carers are not receiving the care or support that they should have."