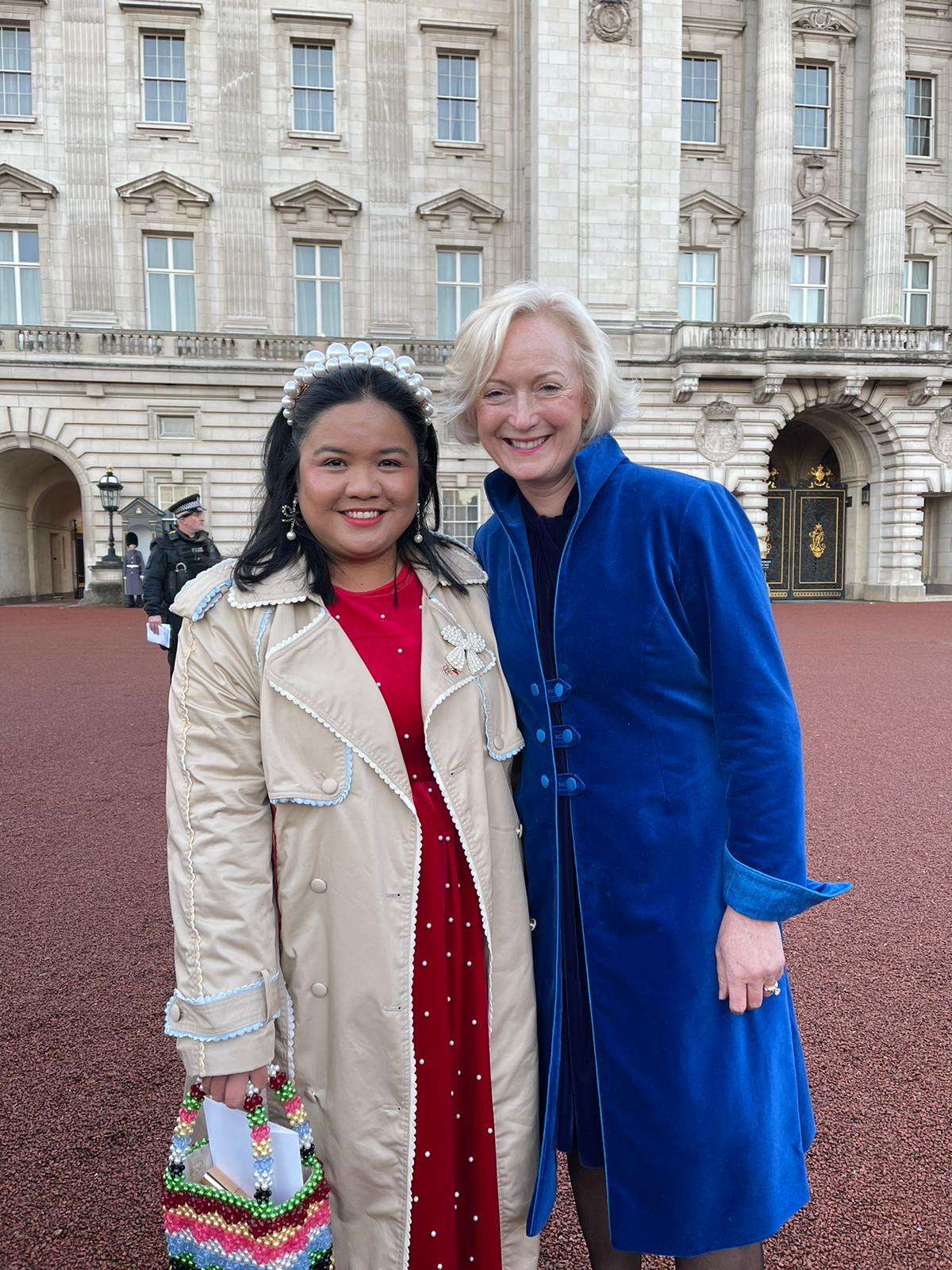 A caring and compassionate nurse from UHMBT was among several nurses and midwives trained abroad and working across the North West to have been recognised by The King for their contributions to the NHS at a royal reception at Buckingham Palace this week.
Maria Gasmin, Lead Infection Prevention Nurse for UHMBT, was among a group of 25 internationally educated nurses and midwives working at NHS trusts across the region who attended The King's Birthday Reception on Tuesday 14 November to highlight the invaluable role our international workforce plays in the NHS.
Maria was recognised for supporting and bringing together international nurses at our Trust as well as for her role in surgery improvement projects to improve length of stays in hospital.
Maria said: "I consider meeting His Majesty King Charles on his birthday a huge honour and privilege, and to be one of the nurses who've made a difference in the NHS is a true 'pinch me' moment.
"Thank you to the Trust for nominating me for this opportunity. I represented all internationally educated colleagues - you were all with me on this special day!"
Tabetha Darmon, Chief Nursing Officer for UHMBT, and Deputy Chief Nurses Lynne Wyre and Dan West, all agreed that the recognition Maria received from The King was very well deserved and that Maria has always been a wonderful role model.
The prestigious reception celebrated 75 years of the NHS and His Majesty's 75th birthday.
James McLean, Joint Chief Nurse at NHS England North West, said: "Our international workforce plays a vital role in providing excellent and compassionate care to our patients and I'm unbelievably proud of the 25 nurses who represented the North West at such a special event – congratulations to you all.
"In the North West, we are leading the way with a number of successful international recruitment and support programmes, helping skilled and experienced clinicians train and adapt to work in the NHS and grow our workforce."
The reception was also attended by NHS England's Chief Executive Officer Amanda Pritchard, Chief Nursing Officer Ruth May, Deputy Chief Nursing Officer Duncan Burton, Chief Midwifery Officer Kate Brintworth and the Health Secretary Victoria Atkins.
ENDS