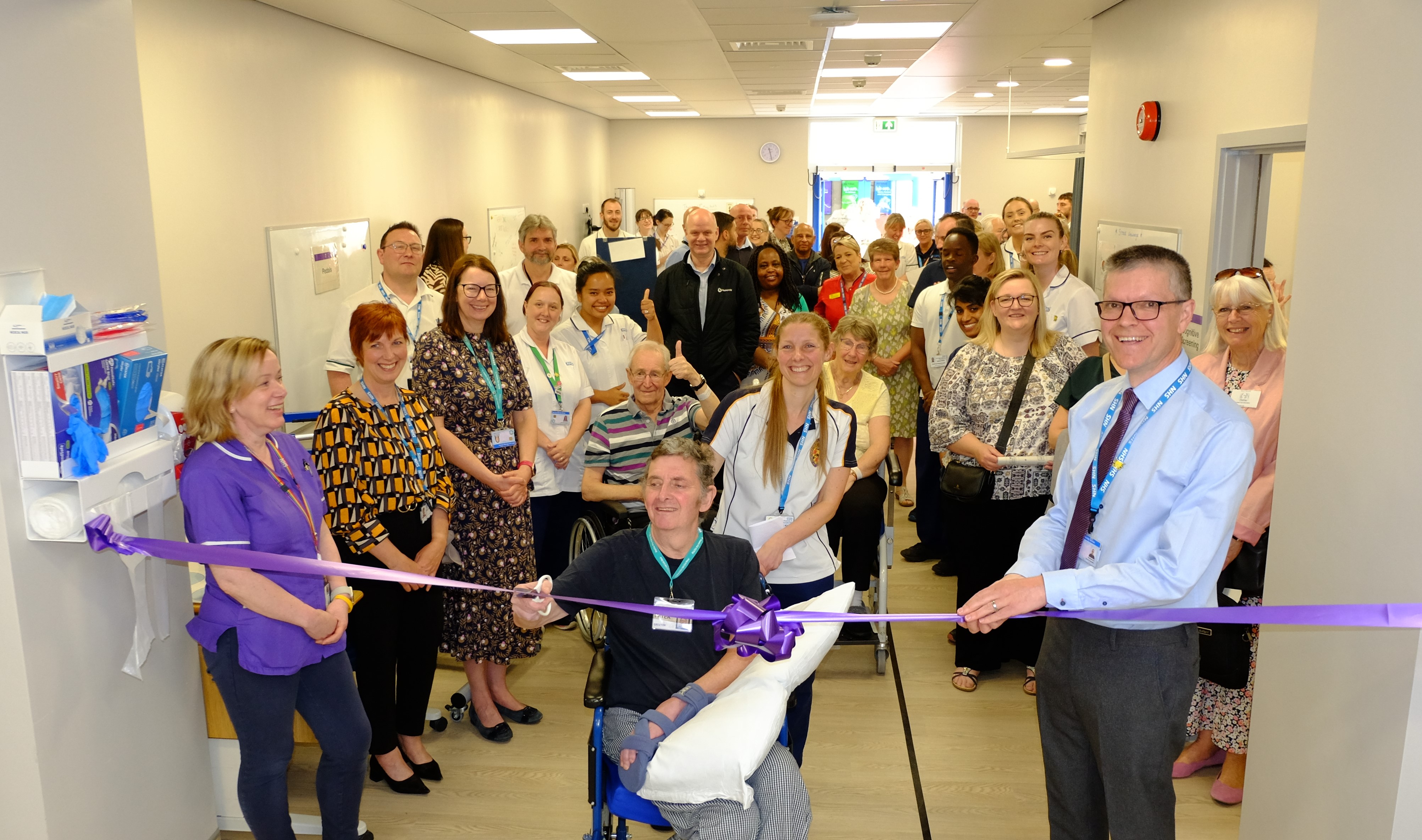 A new Stroke Rehabilitation and Therapy Space, described as "a place of solace and recovery" for patients, was officially opened at the Royal Lancaster Infirmary (RLI) on Thursday 18 May.
Watch a video of the official opening on this link.
Peter Whitehead, a patient who has been under the care of the Integrated Community Stroke Team for the last few months, welcomed guests, cut the ribbon and thanked staff for the "fantastic care" he had received at the hospital.
Phil Woodford, Director of Corporate Affairs for University Hospitals of Morecambe Bay NHS Foundation Trust (UHMBT) and a stroke survivor himself, said he was delighted that so many people turned up to celebrate the official opening of the new rehab and therapy space.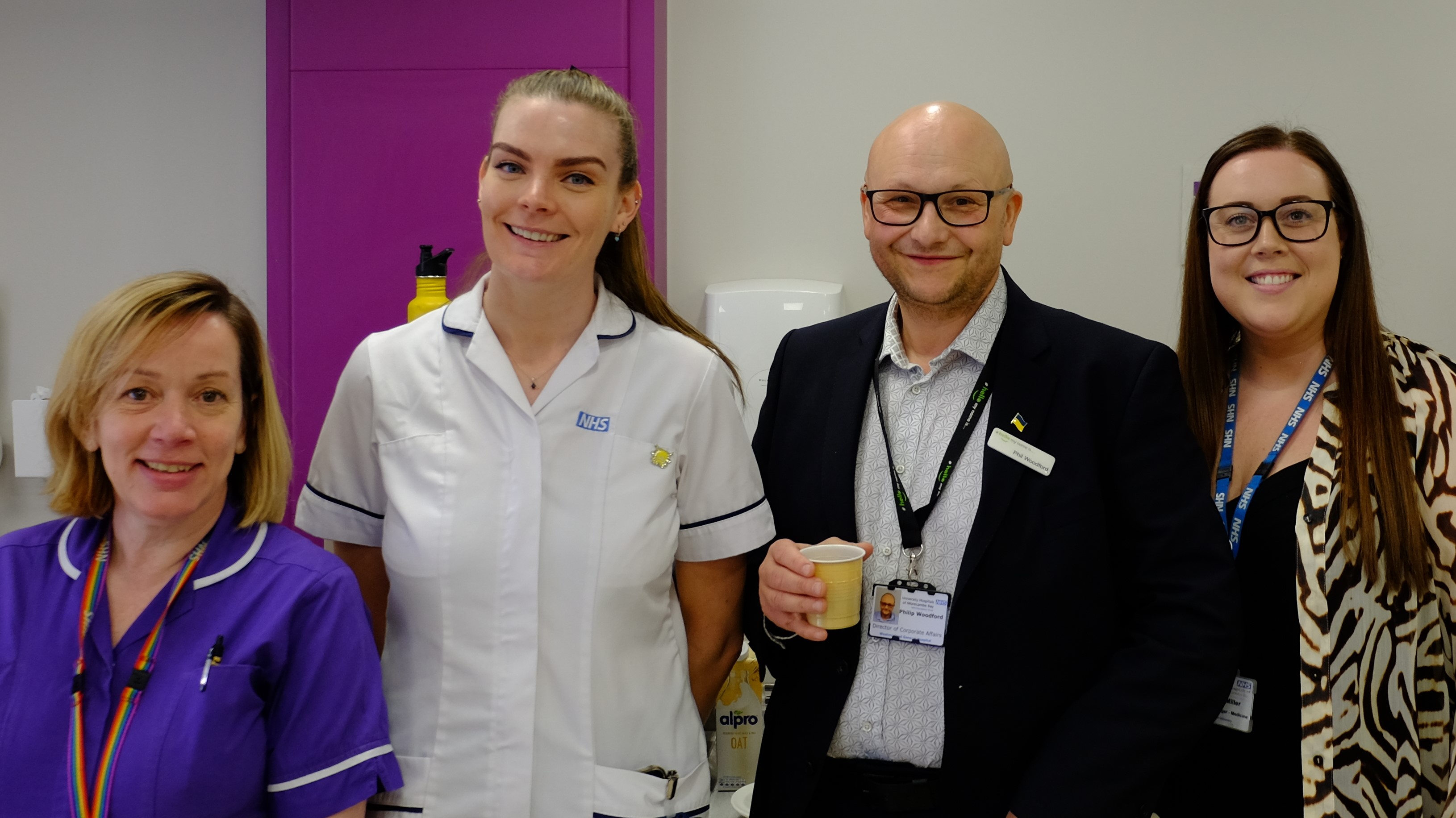 Phil said: "I've been through the rehab process here myself, so take it from me, it is essential that our teams have great facilities to deliver great care day in, day out, and speaking to patients such as Peter, I'm confident they are getting that. Happy staff equals happy patients, and often improved results for them. It is that important.
"It's clear that people enjoy coming into this bright and friendly space. Having the garden area is wonderful too. When I was going through my initial rehab and recovery going outside in my wheelchair was a real highlight of the day. Sunlight and some fresh air and some plants around me really boosted my mood.
"Some studies have shown that one in two survivors of stroke will get depression and one in four survivors will get anxiety. It is also well established by researchers that spending time in nature has been found to help with mental health problems such as anxiety and depression.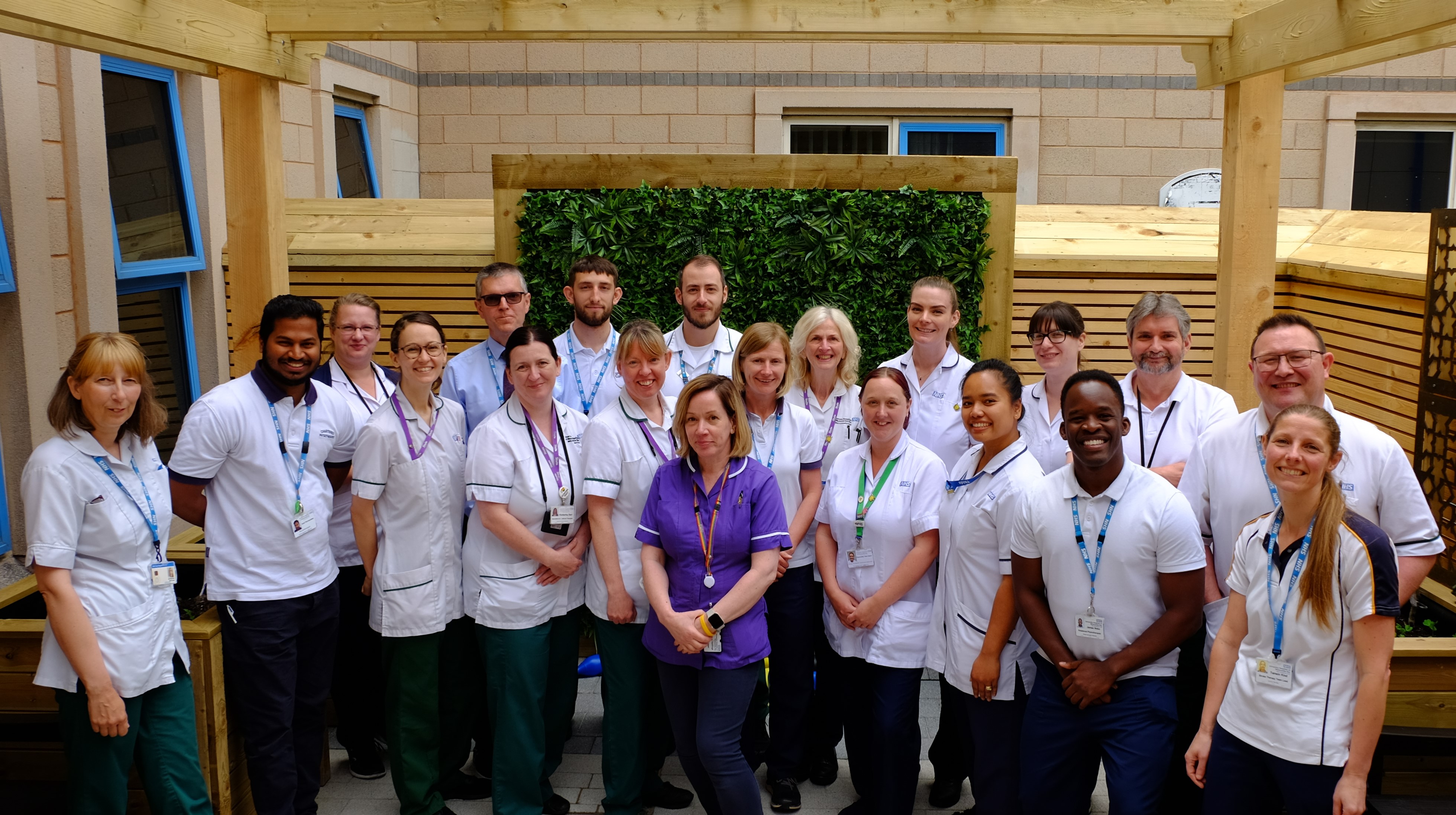 "I also congratulate and thank my clinical colleagues such as Tamsin Kind and Colette Squirrell for their tenacity, ambition and integrity in ensuring this high standard of facility has been built for our patients and staff. I'm very proud of them, and we're very fortunate to have such talented clinicians working here!"
Special guests including former patients, families, carers, colleagues from other teams and the Stroke Association Choir were invited to mark the occasion. There was also a 'Therapy Trail' to give guests an understanding of what patients do in the new area and what stroke rehab involves.
Tamsin Kind, Team Leader for the Integrated Community Stroke Team at the RLI, said: "Our Stroke Service has been on an improvement journey for the last few years. This finally feels like the end of the journey in that we've actually got the rehab space that our patients require in order to fulfil their potential.
"I would like to thank everyone who has helped along the way and made sure this happened. Our Capital Services Team have been absolutely amazing and the collaborative way they have worked with us and really listened has been fantastic. Patients and therapists have been involved, so we have exactly what we need. I'd also like to thank the Trust, because in a lot of places rehab spaces are being lost, so it's very rare to have one built. There has been a real team spirit and I'm so proud of everyone.
"One of the benefits of having a much bigger space is that we can do groups with patients. There's a benefit in terms of the amount of rehab we can do, but even more importantly, from a mental health point of view, it's about getting everyone together so they can share their experiences, learn from each other and really encourage each other along the way."
Tamsin is running the Edinburgh Marathon in June to raise funds for a Sliding Top Tilt Table for the new rehab space.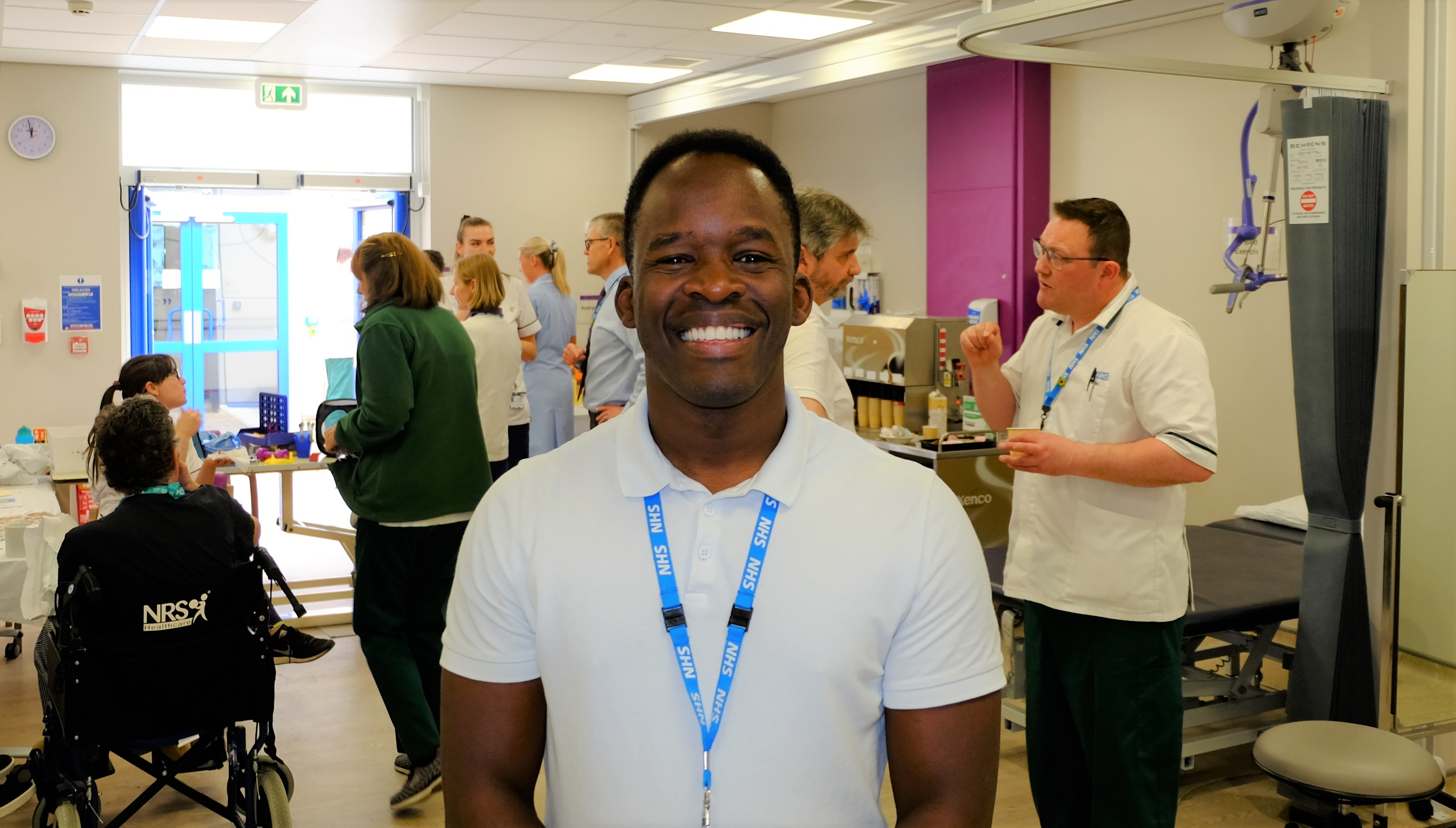 The rehab and therapy space is located in the Huggett Suite in the Centenary Building at the RLI. With a bright and welcoming environment, the rehab and therapy space has the latest high-tech, bespoke gym equipment and a kitchen where patients can relax and make their own breakfast.
Iona Miller, Deputy Service Manager for the Stroke Team said: "The new therapy space is fabulous and it's so inspirational because it has been designed by patients and staff – they are the people who know what is needed. It's wonderful to see everyone here – people are beaming! It's a great example of collaboration – it has all been designed with the input from patients and our staff.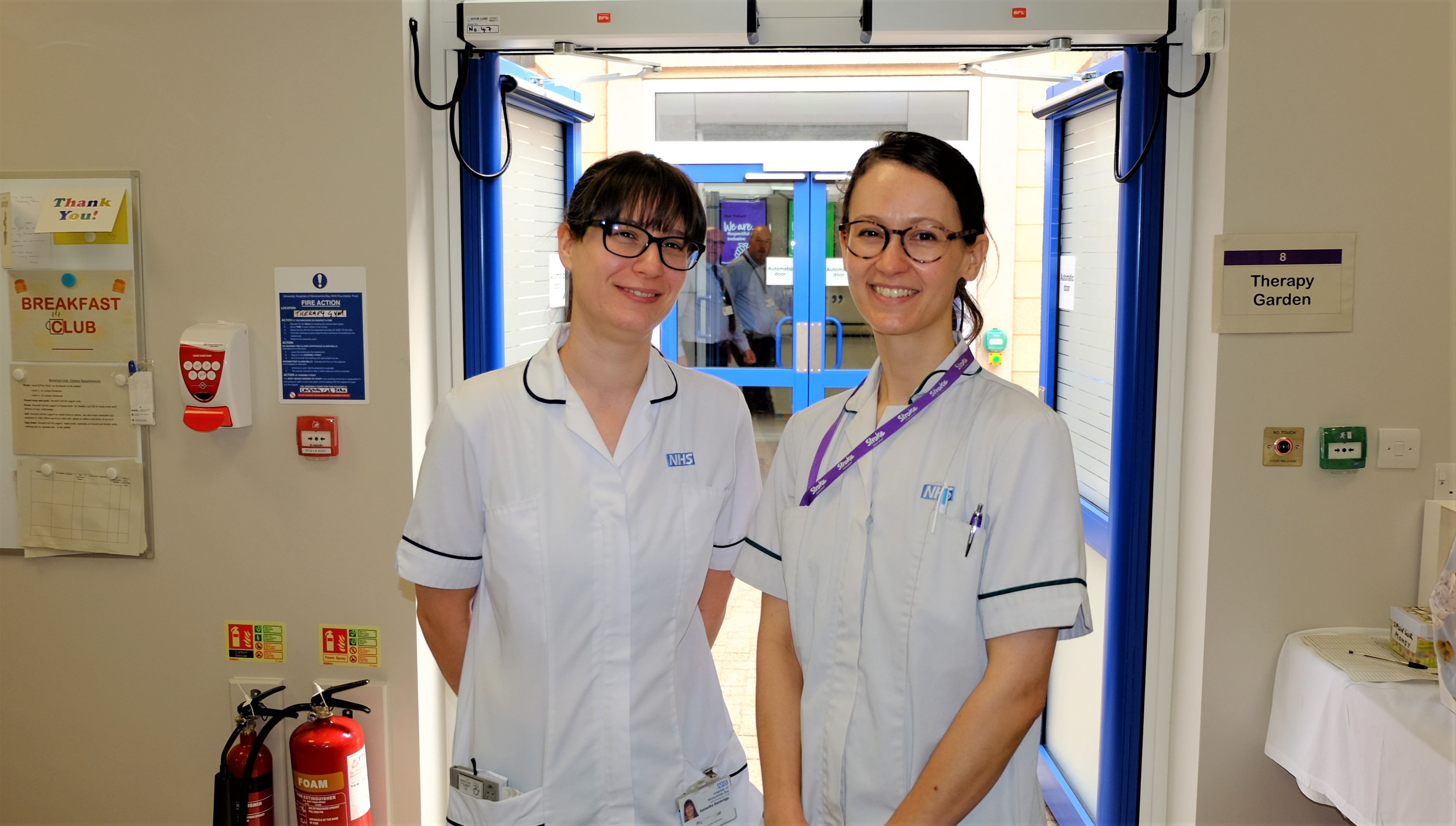 "Coming here to this wonderful space gives our patients the motivation to move forward in their recovery. There are so many benefits to having a space like this. This is usually the place where patients spend the longest part of their recovery, so it has to be right. Now people have somewhere to come where they have plenty of space to meet and have their therapy."
James Nnko, a Rotational Physiotherapist with the Stroke Team, said: "This is a beautiful space for rehabilitation. It's amazing to have a big dedicated space and you can also make it more private as we also have rehab alcoves. Several therapists can be in here at one time, so we are able to bounce ideas off each other on how best to support our patients.
"We have various different areas where we can help patients to facilitate their strength and people can have their breakfast in here. Outside there are steps which replicate household steps. There's also a TV, a radio and we have games so people can relax and have some normality as they recover. It's good for people to be able to get away for the more clinical environment of the wards and relax."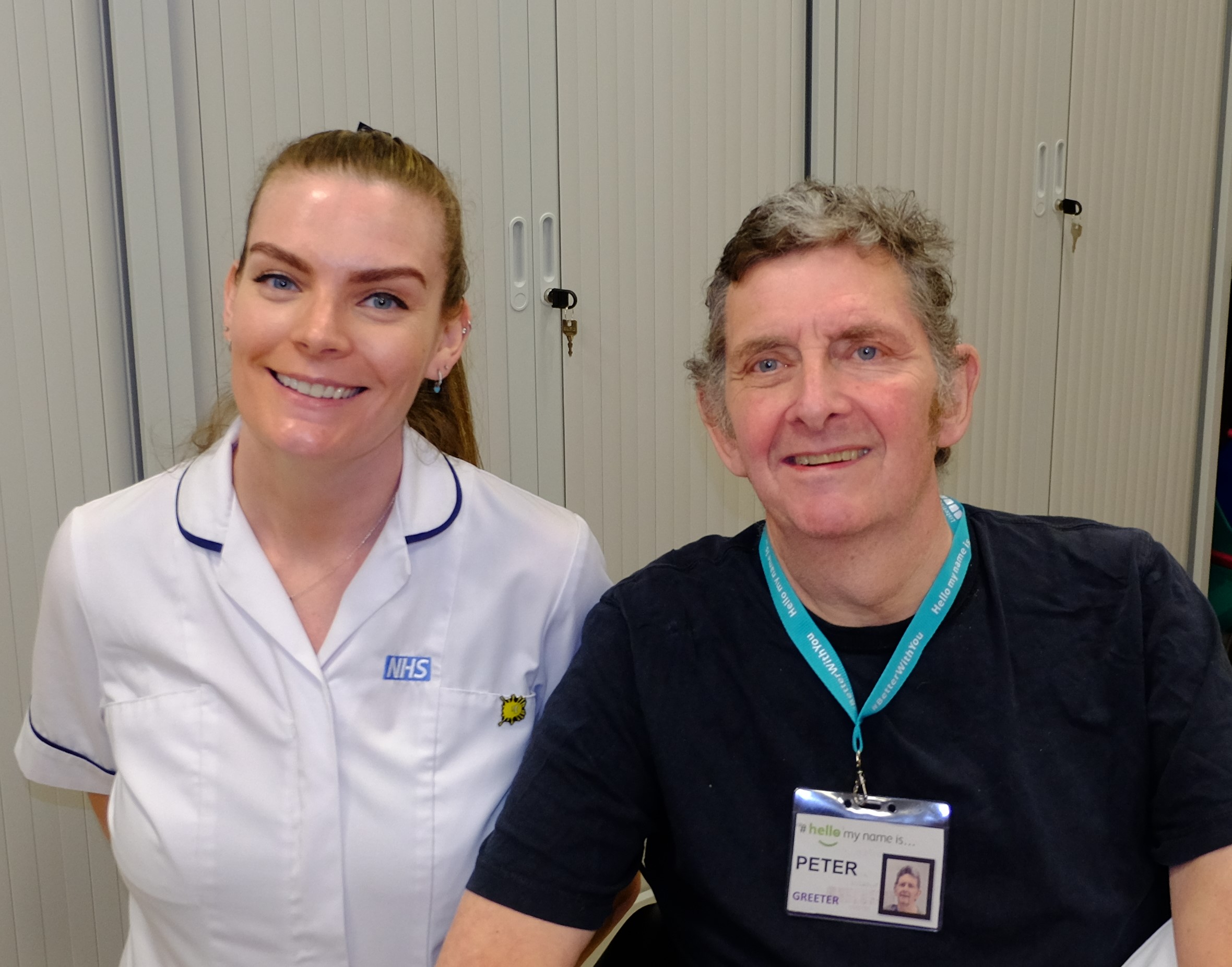 Samantha Grundy, an Assistant Practitioner on the community side of the Stroke Team, said: "It's so much nicer to have a big space than trying to do rehab on a ward. The new space gives patients a welcome change of environment while they are in hospital. Working in the community, we get to know our patients very well and their family. This new space will be great for patients and families."
Brian Walsh, an Occupational Therapist with the Stroke Team, said: "The new space is a place of solace and recovery for patients. Our ability to do our work has improved immeasurably thanks to this space.
"Patients love coming in here – they are actively engaged in their recovery.
"The environment is modern, forward-thinking and progressive. The garden is great because it's a place where patients can meet with their family and some people have even had their pets here.
"We have a great team. It's a very well informed team and everyone supports each other. There are no questions you can't ask and the facilities are excellent."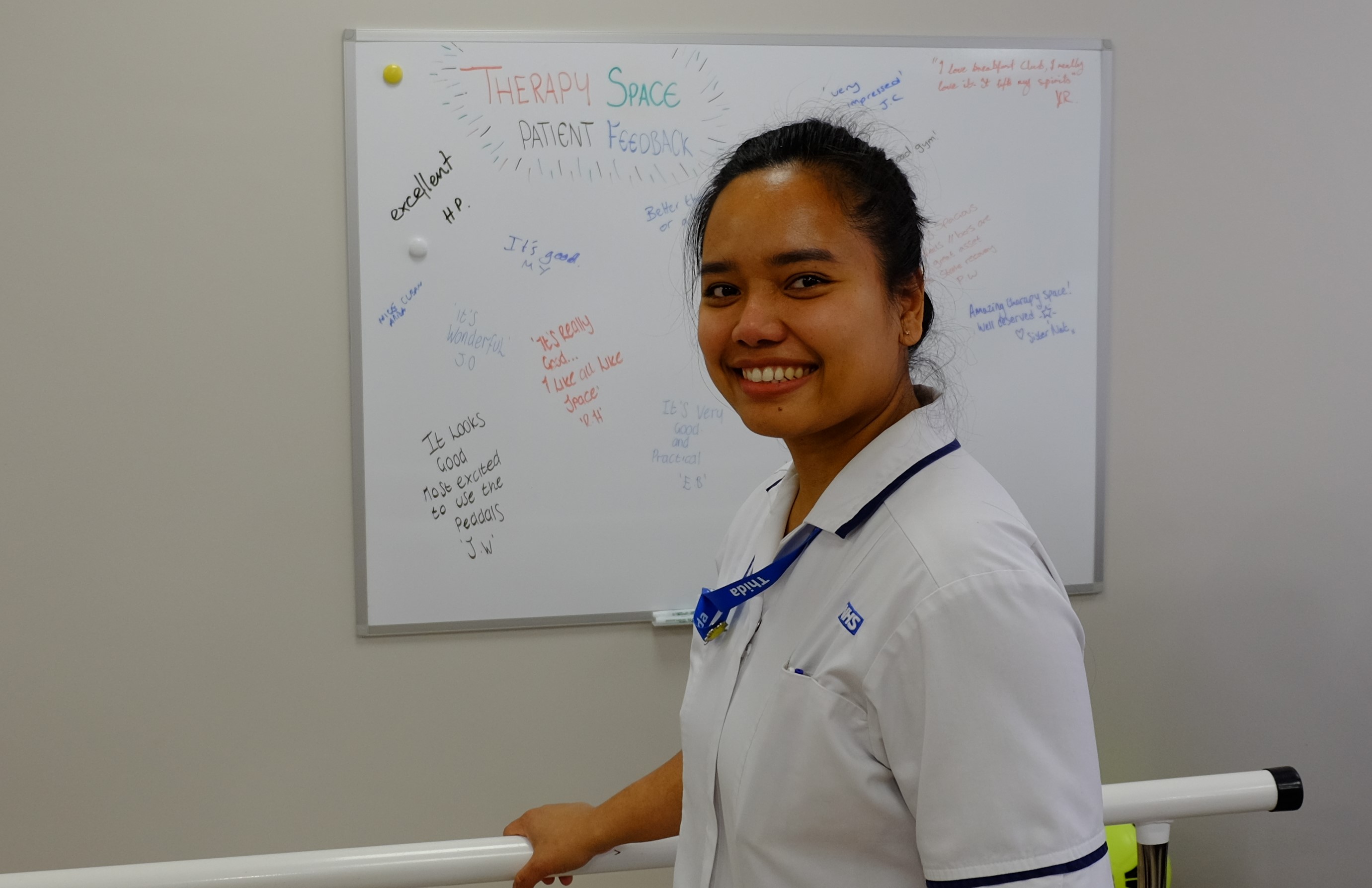 The rehab space has machines with foot pedals similar to bikes and other gym-style equipment such as parallel bars and special hoists as well as tables where people can play boards games together, have something to eat or watch TV. Outside the unit there is a courtyard garden area with planters where patients can grow vegetables and enjoy some fresh air, partly funded partly by Bay Hospitals Charity.
Tamsin added: "We have a real vision for this space - it's a collaborative space where patients can come with their friends and families and do the rehab together so that when they are at the stage where they are ready to go home, everyone feels much more confident in what they are doing, and they can continue on their journey."
Anyone who wishes to sponsor Tamsin in her fundraising for the rehab equipment, can do so on this link.
END
Notes for editors: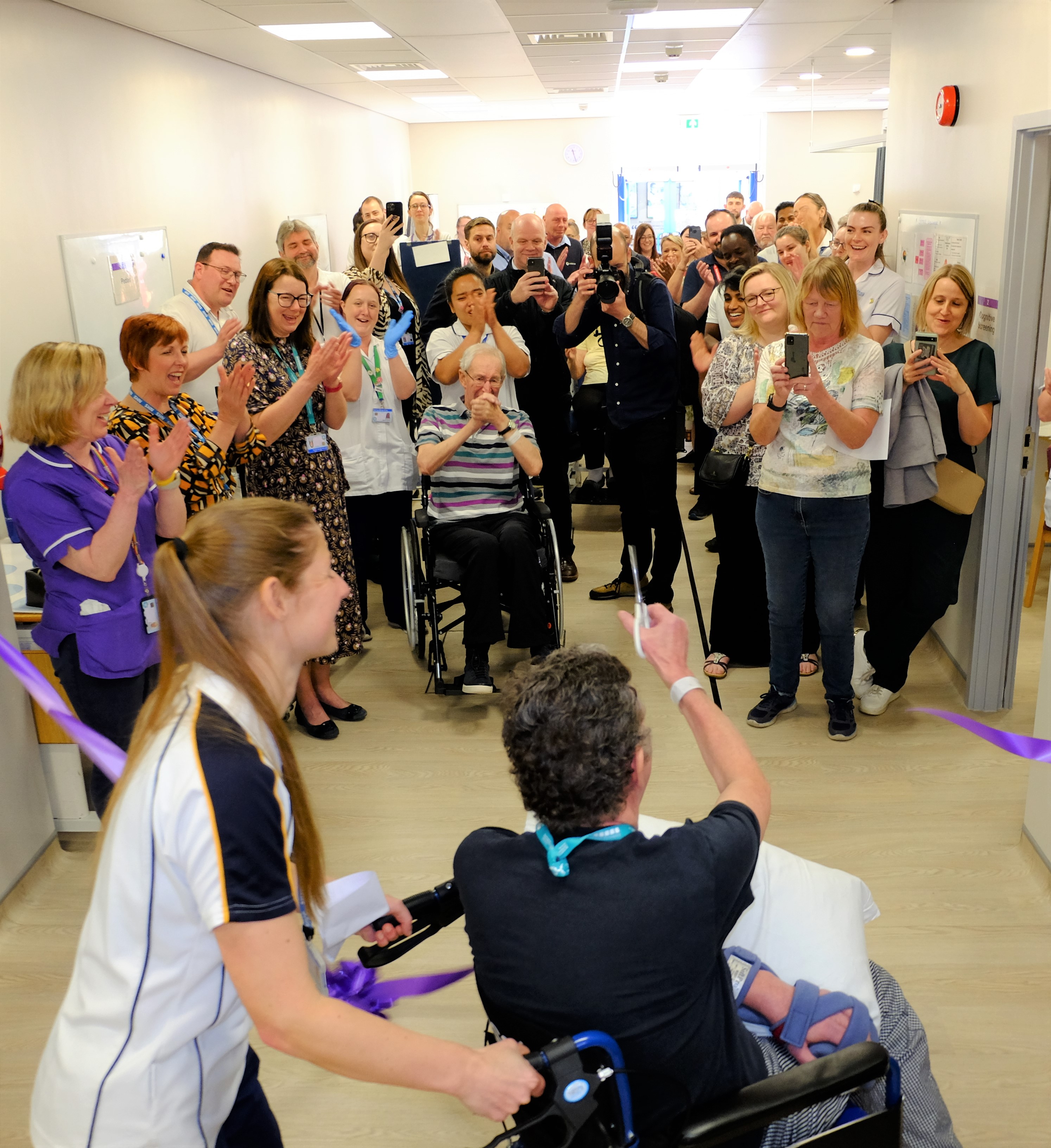 The Integrated Community Stroke Team covers the Trust's hospital teams and community teams, and it operates a six-day service. It cares for up to 32 inpatients at a time and approximately 50 patients in the community, and has around 28 members of staff.
On a day-to-day basis there are around 15 members of staff in the new stroke rehab and therapy area at the RLI including physiotherapists, occupational therapists and speech and language therapists. In the Huggett Suite itself, there is a mix of acute and rehab beds.