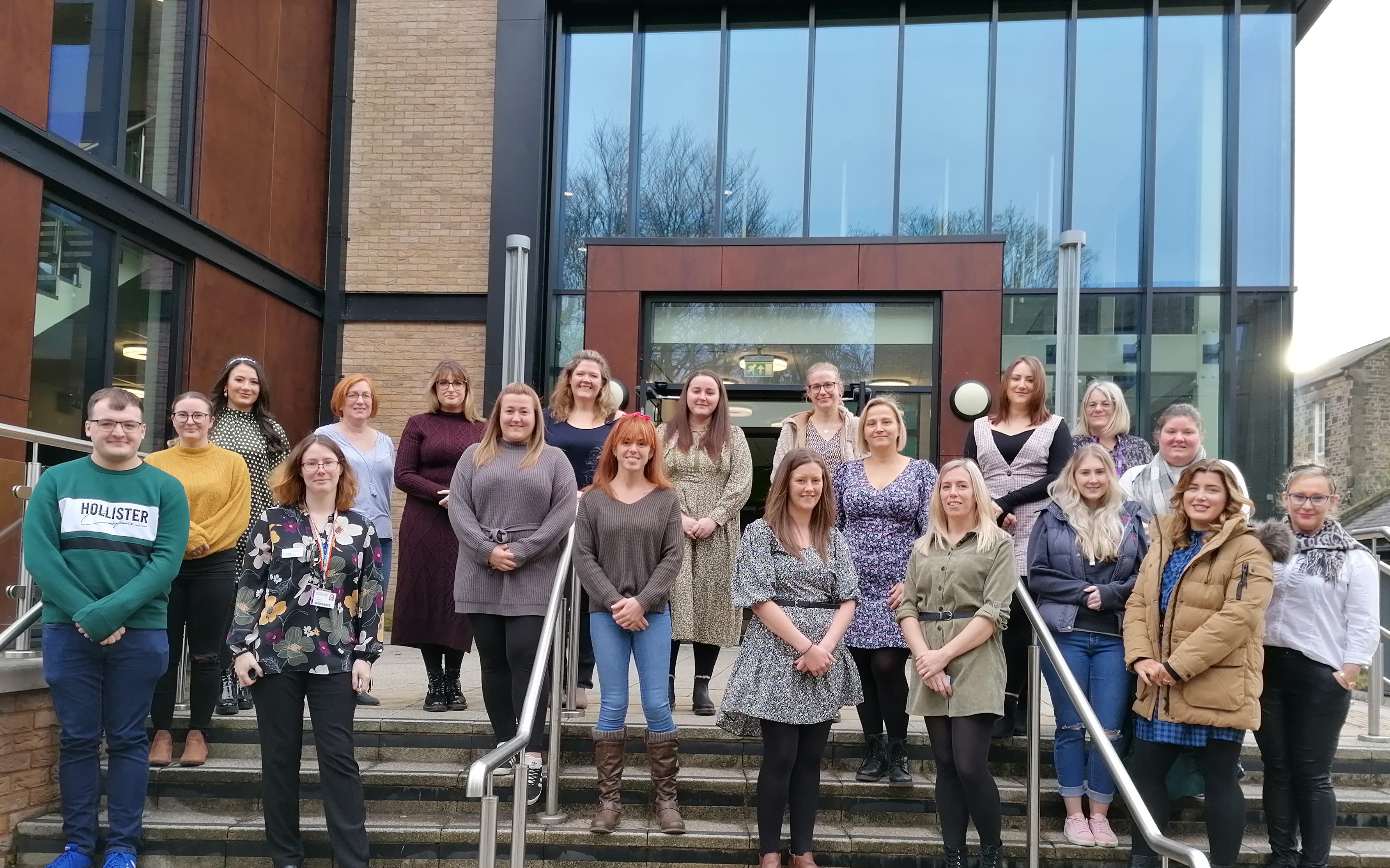 A special event was held to recognise the achievements of a group of Registered Nurse Degree Apprentices (RNDAs) from UHMBT and Risedale Nursing Homes in Barrow.
The celebration day at the University of Cumbria campus in Lancaster was a joint event with Risedale Nursing Homes which the Trust has a close working relationship with, to show the young people appreciation for their commitment, contributions and resilience while working in some of the most difficult times the NHS has ever experienced.
A total of 22 RNDAs are due to graduate as Registered Nurses in 2022 alongside eight RNDAs from Risedale Nursing Homes in Barrow. The majority of the RDNAs have been offered jobs in the Trust and two will be moving on to other Trusts due to changes in circumstance.
Michelle Armistead, Practice Education Facilitator (PEF) based at Furness General Hospital (FGH), in Barrow, said: "As a PEF team we are pleased with the RDNAs' achievements as it's not been an easy four years.
"These RNDAs have been working side by side with our workforce in some of the most harrowing environments and being exposed to traumatic circumstances day by day and week by week. They did all this without the social support they would usually have got from each other from face-to-face university time as all lectures went online.
"The strain on their mental health and wellbeing was immense during this time, and sadly in the midst of all this, they lost one of their fellow students in very tragic circumstances. Despite all this, the RNDAs have continued to give 100% on the wards and departments. We look forward to these students joining our Nursing workforce and continuing their journey."
The Trust is offering the opportunity for anyone looking into nursing as a career at UHMBT to get in touch with: apprenticeships@mbht.nhs.uk
The team can support with colleges and courses to achieve the qualifications to get into Nursing. Michelle and her colleagues fully support internal staff in their development. The RNDA course requires Level 2 in Functional Skills Maths and English or GCSE grade C/4 or CSE grade 1. In addition, the course requires a level 3 qualification - BTEC, NVQ or A level.
The RNDA programme will be running twice a year for the next five years so any staff wishing to undertake this programme, who do not currently have the required academic qualifications, will have plenty of time to undertake and complete further study prior to applying.