A highly regarded and long-serving figure in Lancaster's Islamic community has joined the Chaplaincy Team at University Hospitals of Morecambe Bay NHS Foundation Trust (UHMBT) as a volunteer.
Safiq Master is pleased to be a Chaplaincy Volunteer and is looking forward to offering his support to patients and staff at all three of the Trust's main hospital sites in North Lancashire and South Cumbria.
Safiq said: "My motivation is always to help humanity; to be there for each other. I am a Muslim and Islam is not about helping yourself. We are here to help people from all different backgrounds, faiths and cultures. I am glad that I'm in a fortunate position to be able to assist people at the Trust and in the community.
"My motto is: 'Why make life hard when it can be easy!' I will continue helping people to the best of my ability as long as I am able to do so. If someone needs my assistance at the Trust, I will endeavour to get in touch with them and visit them personally, if required, and offer whatever guidance I can.
"If they have any queries, I will answer them to the best of my knowledge and if I am unsure of anything, I will get back to them with an appropriate response. If anyone from another faith would like to talk to me about anything, I will always be happy to accommodate them."
Safiq, 50, who lives with his wife and 83-year-old father, said: "Having been born in Lancaster, I have always remained active within the local Islamic community to develop a good working relationship with the authorities and other communities."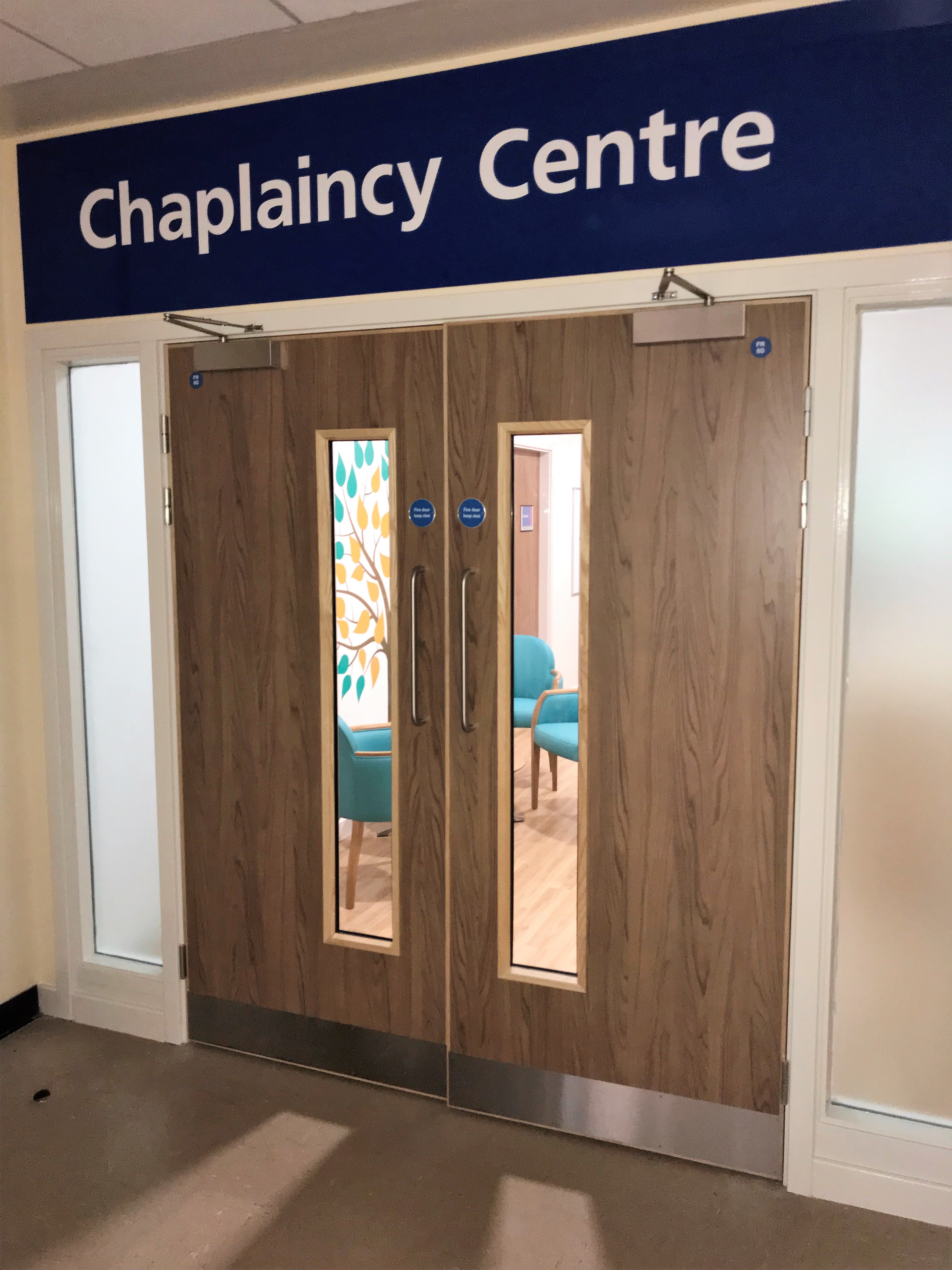 Safiq attended Bowerham Primary School and Greaves School before studying Business Studies at Lancaster and Morecambe College. He was a retained firefighter at Lancaster Fire Station and went on to serve as a full time firefighter at Blackpool Airport. His family also had a well-known convenience store for more than three decades on Stirling Road in Lancaster, called 'Masters'.
Safiq said: "I see myself as being in a 'caretaker' role in the Chaplaincy Team – facilitating communication on Islamic matters between departments, staff and patients."
For several years Safiq has voluntarily provided assistance and guidance to local authorities regarding Islamic burials and other related topics.
He said: "I have been very fortunate to work alongside many senior individuals and to liaise with various departments such as the Bereavement Office at the Trust, the Mortuary, the Registry Office and HM Coroner's Office, to name but a few.
"I have access to scholars who have assisted me regarding Islamic guidelines, when needed, and together we have had discussions pertaining to death and burial with the authorities such as the Coroner's Office whenever they have had queries to gain a deeper understanding of religious practices regarding death and burial in the Muslim community.
"In the Islamic guidance and tradition, burials are expected to take place on the day that a person dies, except for any extenuating circumstances whereby alternative and appropriate measures would be taken.
"One of the reasons that a person is buried as soon as possible after they have died, is that we believe that a person is not fully at peace until after the burial. Sometimes this is not possible due to further investigations being carried out so I work with the clinical teams and authorities to expedite the process as efficiently as possible.
"Burials normally take place at a cemetery in Lancaster where there is a dedicated plot for Islamic burials. After the burial, there are usually three days of mourning. As followers of the Islamic faith, we believe in a 'Life of the Hereafter' and that after an individual dies, that's when our life 'really' begins."
Safiq also works voluntarily as an Independent Advisor with Lancashire Constabulary's Independent Advisory Group, with Lancaster University, other emergency services and local council departments, providing support and suggestions on how services could be improved.
He said he is more than happy to talk with people who are inquisitive about his faith or any other related subject.
"At the time of a bereavement, the family of the deceased can be very upset and communication can be very challenging," he explained. "I hope to act as a mediator between the Trust and families in these delicate situations to lighten their burden at such a sensitive time.
"During the COVID-19 pandemic, I understand that every department's workload has grown, so I can hopefully help to take some of that load by supporting staff and families."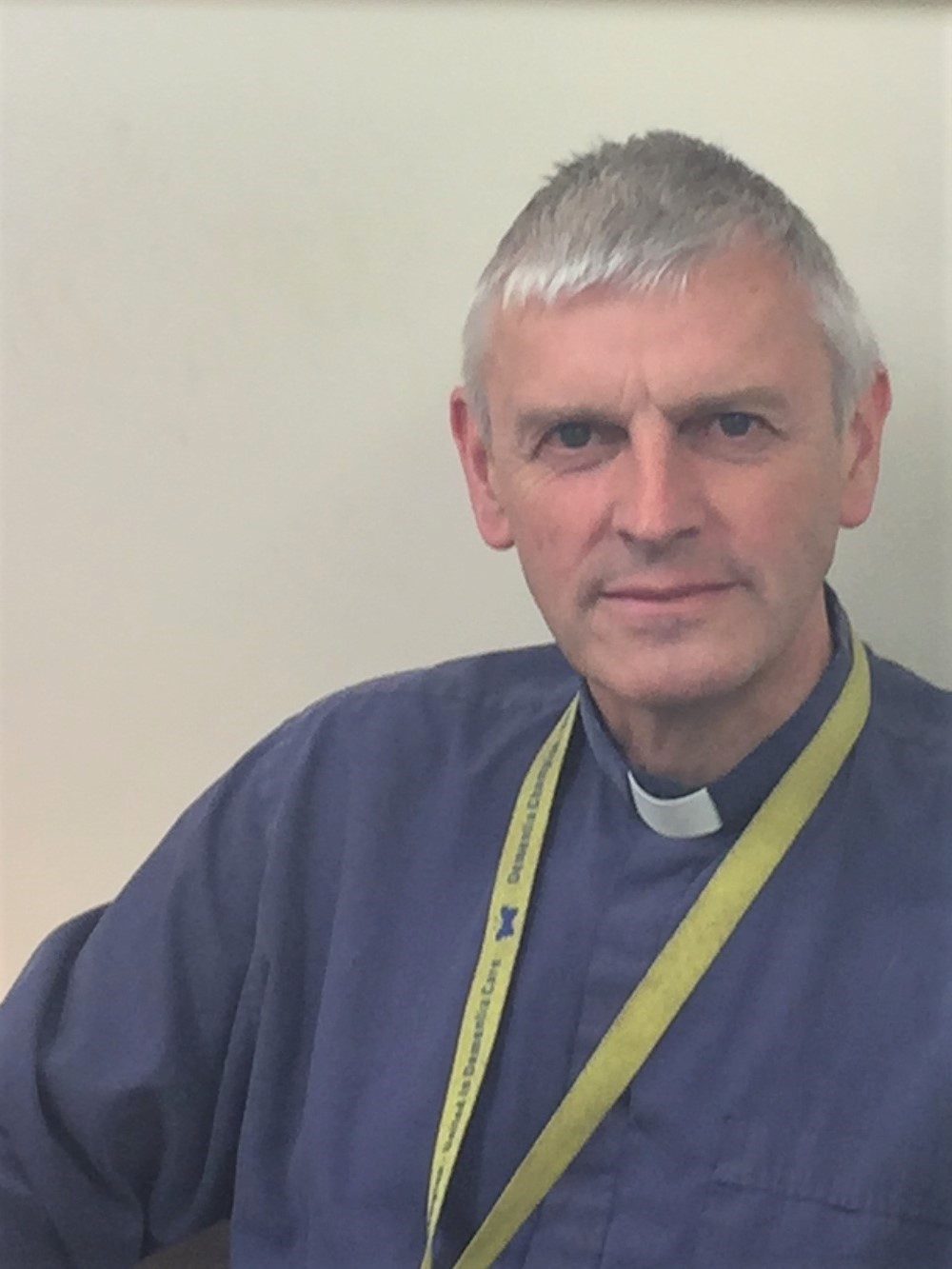 Ian Dewar, Lead Chaplain for UHMBT, said: "We are delighted that Safiq has joined our Chaplaincy Team and our service will no doubt be hugely enhanced by his knowledge and experience. He's someone we know and we can trust!
"One of Safiq's main responsibilities will be to create awareness amongst staff at the Trust of his presence as part of the Chaplaincy Team.
"He will help to provide the right opportunities and space for the religious and spiritual needs of patients or members of staff to be recognised and, where possible, met. He will act as a point of contact for people in the Muslim community with an interest in the Trust and its plans.
"Safiq has been involved 'behind the scenes' with the Trust's Bereavement Team for several years, helping to advise colleagues on matters relating to the Muslim faith such as daily prayer times, approaching Ramadan and Muslim burial arrangements.
"Given that we have a Muslim staff population of just under six per cent, Safiq will hopefully help us to develop a more diverse service as a Chaplaincy Team."
Note to editors: Safiq did not wish his photograph to be shared with this story.