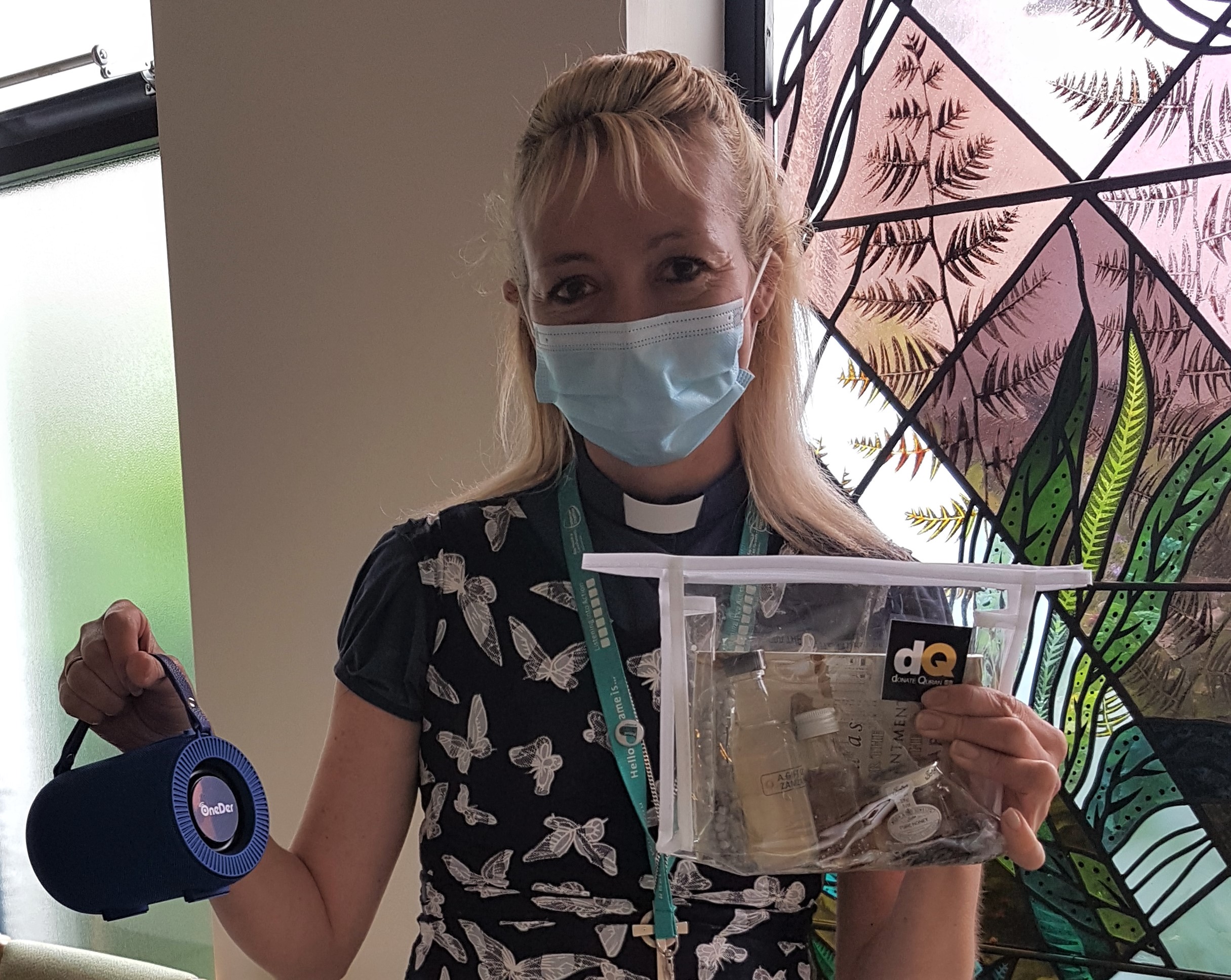 A faith organisation has donated 'Qur'an Faith Packs' to the Chaplaincy Team at University Hospitals of Morecambe Bay NHS Foundation Trust (UHMBT).
The Faith Packs include copies of the Qur'an on 'Qur'an Cubes' (recording devices) and traditional 'Sunnah' items such as honey, dates, black seed oil and prayer beads to comfort Muslim patients on critical care wards. The packs are also for anyone suffering from or recovering from coronavirus (COVID-19) as well as people with other illnesses, injuries or health conditions.
Jazkallah hi Khairun from the 'Donate Qur'an' team said: "These items will give peace and harmony to Muslim hospital patients. This is a national campaign to serve Muslim patients across the UK."
Ian Dewar, Lead Chaplain for UHMBT, said: "We are delighted with this generous donation of recordings of the Qur'an and other items to comfort Muslim patients during their time in hospital.
"We are now able to offer this support to Muslim patients in all three of our main hospital sites and in the community. We wish to thank the Donate Qur'an Team for this caring initiative.
"Meeting the spiritual needs of patients, relatives and staff is a crucial part of healthcare. Having a faith and a philosophy to live by can give support in recovery and be a source of strength at the end of life. It can also be a sensitive part of healthcare, as it is easy to make assumptions about people's needs and beliefs. Having resources such as this allows us to have more thoughtful conversations with people about their needs and faith requirements."
Photo caption: Deacon Deborah Wilde, Site Team Lead Chaplain at Furness General Hospital, with a 'Qur'an Cube' which has a recording of the Qur'an on it and traditional items such as black seed oil, honey, dates and prayer beads.