Cherish Otoo, a recent University of Cumbria graduate, who qualified as a nurse at University Hospitals of Morecambe Bay NHS Foundation Trust (UHMBT) in February 2022, has been awarded the 'Most Inspirational Nurse', and the 'Mary Seacole Award' for her outstanding contributions to diversity and inclusion in this year's Nursing Times Student Awards.
Cherish, who had previously worked for the Trust in a non-clinical role, was one of the first people in the UK to enrol and qualify as a nurse through the University of Cumbria's Registered Nurse Degree Apprenticeship programme, which was the first of its kind in the country when it launched in 2018.
The Student Nursing Times Awards winners were announced at a ceremony at London's Grosvenor House Hotel on Friday 27 May.
Cherish Otoo said: "I'm so grateful and extremely overwhelmed to receive these prestigious awards. It was a wonderful day, and to be asked by several universities and hospital trusts to connect and work alongside them to promote the nursing apprenticeship and to connect with nurses and students from diverse backgrounds is an honour and a privilege.
"I am especially excited to work alongside the Mary Seacole Trust to promote diversity and I look forward to becoming a part of this.
"I'd really like to thank the University of Cumbria for nominating myself for these awards, and to UHMBT in particular my colleagues at RLI Emergency Department and the BAME Network for all of their encouragement and well wishes".
Bridget Lees, Executive Chief Nurse for UHMBT, said: "I would like to congratulate Cherish on such an amazing achievement. Winning both these awards and being recognised by the prestigious Nursing Times really is testament to Cherish's hard work and passion for nursing.
"I wish her all the very best for her future career and thank her for being such an inspiring colleague."
Professor Brian Webster-Henderson, Deputy Vice Chancellor (Health, Environment and Innovation) at the University of Cumbria, said: "I am thrilled for Cherish to be recognised for her exceptional innovation and impactful practice with these awards. I am phenomenally proud of her achievement and wish her all the best for the future."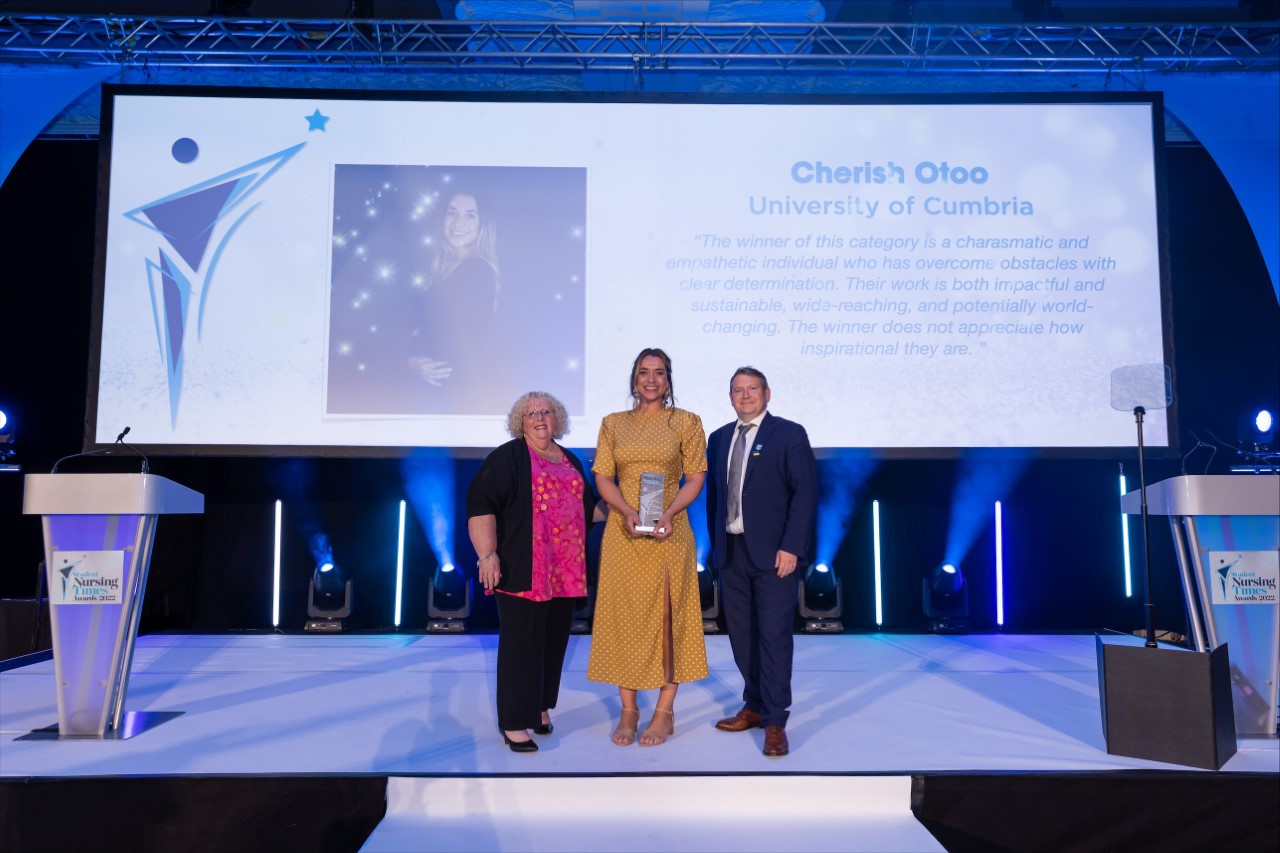 Apprenticeship opportunities are across UHMBT and more information can be found on this link: apprenticeships@mbht.nhs.uk