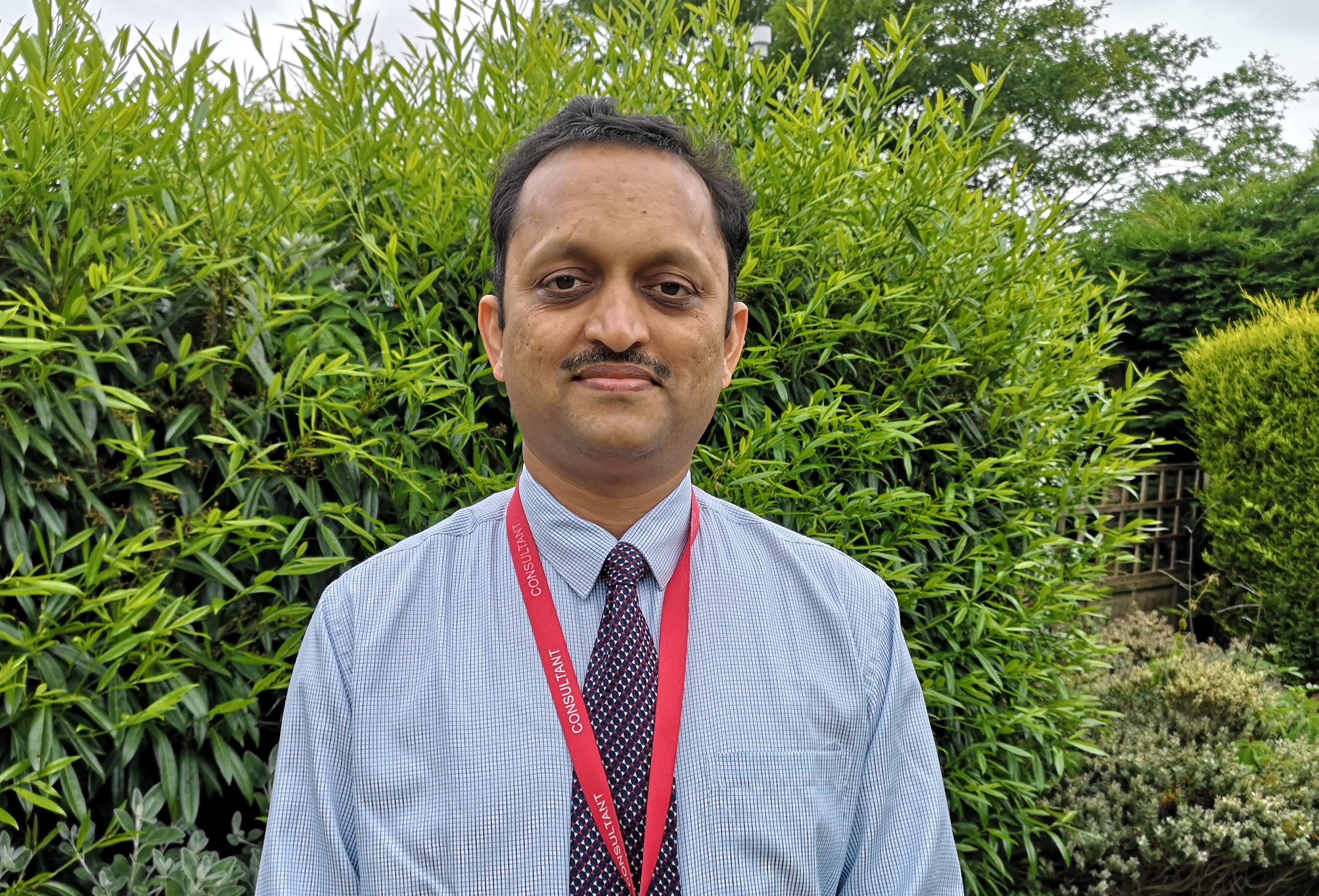 Mr Gautam Talawadekar, Shoulder and Upper Limb Surgeon, Trauma Lead and VTE (Venous Thromboembolism) Lead for UHMBT, is extremely proud and happy to work for the NHS.
Gautam said: "I have worked in the NHS for 15 years and before that I worked in India and Canada.
"I've worked across three continents and the quality of care given in the NHS is second to none. I can say that people should be thankful to have the NHS for the high quality of care it provides free of cost. It's amazing how the NHS does this. In many other countries people have to pay for treatment.
"I'm really proud of the NHS as an institution. I came to this country to learn more about shoulder surgery and generally to enhance my skills as a surgeon; being in the NHS has enabled me to do this. I have been able to learn about latest technology and to participate in valuable research related to my field.
"The other aspect I love about the NHS is its very inclusive nature. People from different backgrounds and nationalities work in the NHS. I think this has enriched the NHS and provides a great working atmosphere. It's a great place to work."
Gautam lives in South Cumbria with his wife and son. His main work base is at Furness General Hospital in Barrow and he also works at UHMBT's other two main hospital sites – Westmorland General Hospital in Kendal and the Royal Lancaster Infirmary.
Working through the COVID-19 crisis has brought new challenges and like all the other departments at UHMBT, the Surgical Team has adapted to ensure patients still receive the care they need.
Gautam said: "It has been very different working during the pandemic. We are doing our very best in these unprecedented times. We are fighting an unseen enemy and I think the response from our Trust has been excellent. Everyone from medical to managerial staff and all those working behind the scenes have been working very hard.''
Gautam said he hopes the economic situation after the COVID-19 pandemic will not have an adverse effect on the NHS: "There may need to be changes after this but I hope we will have the NHS for another 72 years.
"Aneurin Bevan was a visionary. Many things have changed over the years and the population of the UK has grown but the NHS has kept going thanks to his visionary leadership. It doesn't matter if you are the Prime Minister or a member of the public, everyone is treated the same in the NHS and that is a wonderful thing."