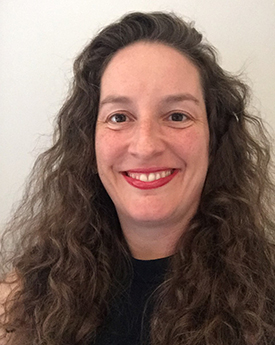 Professor Rachel Isba has been appointed as a Non-Executive Director of University Hospitals of Morecambe Bay NHS Foundation Trust (UHMBT).
As a Doctor working in Paediatric Emergency Medicine and Public Health at North Manchester General Hospital, Rachel is also a Professor of Medicine within Lancaster Medical School and Associate Dean for Engagement for the Faculty of Health and Medicine at Lancaster University.
In recent years, Rachel's public health research has looked at infectious diseases and the role of paediatric public health in secondary care, with a focus on children's public health in acute care settings.
Recent projects have included piloting public health interventions for children/carers attending the Paediatric Emergency Department, funded by the Sir Halley Stewart Trust. She is involved in teaching students across all five years of the undergraduate medical programme at Lancaster University and supervises several postgraduate students.
Rachel graduated from Oxford Medical School in 2003 and then moved back to the North West where she completed her house jobs before entering Paediatric training. In 2009, Rachel received her PhD from the University of Manchester and in 2010 commenced her postgraduate training in public health, but continued to see patients in the Paediatric Emergency Department (PED) at North Manchester General Hospital. On completion of her training scheme in 2015, she took up a post as clinically-active Consultant in Paediatric Public Health Medicine, in the Paediatric Emergency Department at North Manchester, part of The Pennine Acute Hospitals NHS Trust.
In addition to her medical qualifications, Rachel has Masters Degrees in Public Health, Physiological Sciences and Infectious Diseases. She has a BA Hons in Physiological Sciences and is currently studying for a Doctorate in Digital Health.
Rachel continues to work in the NHS, embedding public health in the Emergency Department and with a particular focus on dental health and vaccination for children. She also has honorary appointments at Yale, the Liverpool School of Tropical Medicine and the University of California.
She has recently published an article on the subject of 'COVID-19: Transatlantic Declines in Paediatric Emergency Admissions' with colleagues from Yale University and is currently working on one of England's first influenza vaccine programmes for two to three year-olds in the Emergency Department at North Manchester General Hospital.
Rachel said: "I am excited to have joined the Trust Board and am particularly keen to have an impact in terms of children and young people.
"Many NHS services are geared towards adults but I would like children and young people's voices to be heard more often. It would be interesting to see how this could be further developed at the Trust.
"I've been a doctor for the last 17 years and have worked in many different fields so I hope my experience and skills will be beneficial to the overall work of the Trust.
"My appointment will be another link between the Trust and Lancaster University. It's great to have the NHS and the university working together in mutually beneficial ways."
Professor Mike Thomas, Chair of UHMBT, said: "On behalf of the Board we welcome Rachel to the Trust and look forward to her contribution and engagement in our healthcare delivery."