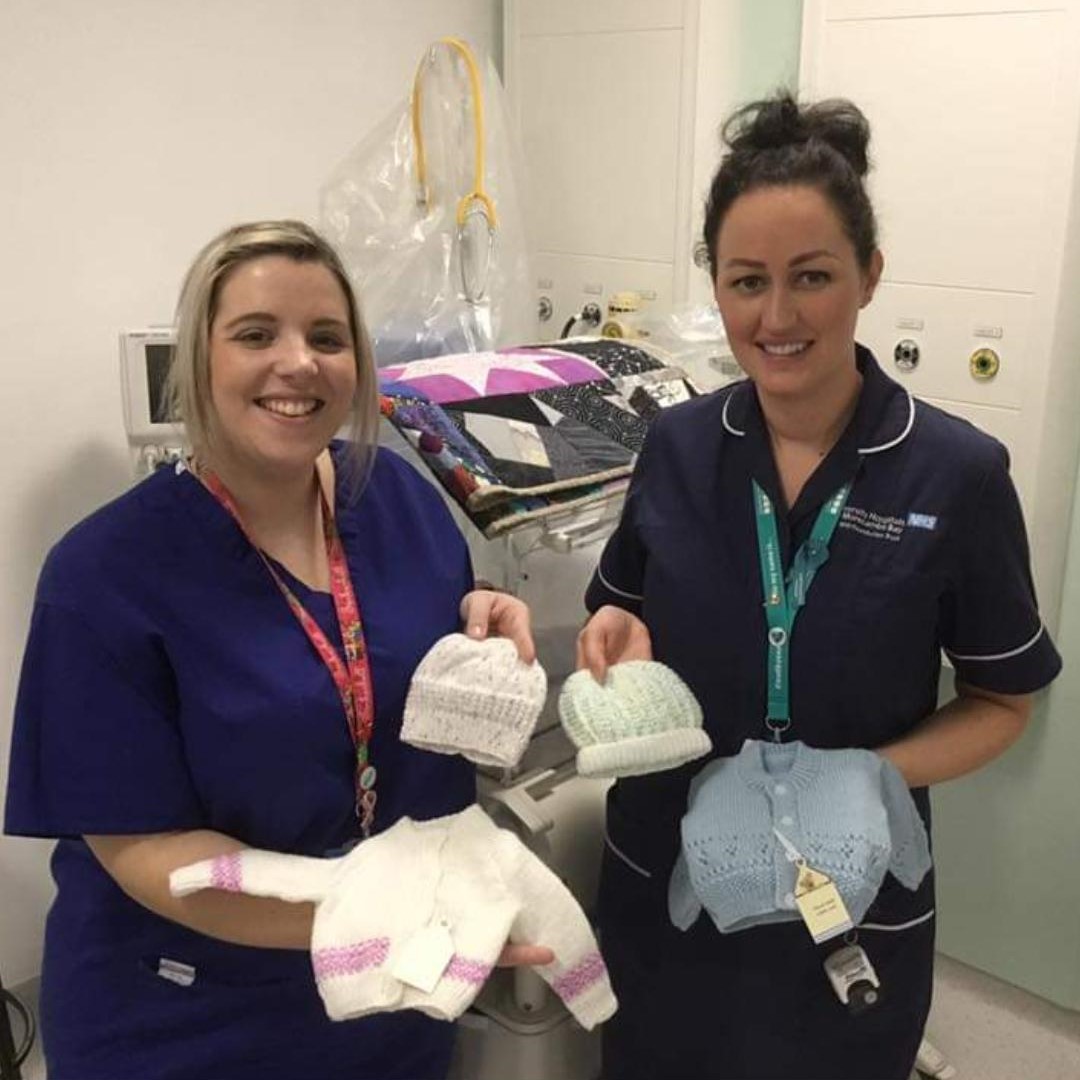 All are welcome to join a 'Light Up Walk' in aid of the Special Care Baby Unit (SCBU) at Furness General Hospital (FGH) at 5pm on Friday 17 November.
The event is being held to mark World Prematurity Day which takes place every year on 17 November. Participants are being urged to 'pimp their prams' and really get into the spirit of this fun event which will follow the Flourish Mile route around the hospital.
Nurse Samantha Griffiths (pictured left with one of her colleagues), Neonatal Coordinator and Ward-Based Educator at FGH, said: "We'd like as many people as possible to come and join us to walk the lights around the hospital. Quite a few parents whose children have been cared for in the SCBU will be taking part. Anyone come along and there will be cake and coffee afterwards. We have lots of great raffle prizes too.
"The money we raise will help to fund improvements to our facilities for parents and siblings at the hospital. We try to make it a home from home for families. We follow 'Family Integrated Care', which means parents are partners in care and they can be with their baby 24 hours a day, if possible. Benefits of this include the promotion of breastfeeding, earlier discharge from hospital and it is so much better for babies. We have four special care baby cots here in the hospital and babies can receive care with us from the age of 32 weeks."
Raffle prizes include:
Full term at Baby Sensory South Lakes
2 x £25 vouchers for Speed Competitions
Sports massage from the best physio in town Les Potter Barrow and District Physiotherapy
Hartbeeps Lancaster, Fylde, S Lakes and Barrow xmas rave
2 x £10 vouchers from Dodona House Mediterranean Grill
The Old Smithy - Barrow
Autumn Evans is providing a full round at boot camp
Pamela's Pampered Pooches
Tropic Skincare with Becca Round
2 x £15 vouchers for Proudly Personal
@fletchly designs voucher
Roo's Baby Massage
kirstys creations
£25 Burgers At Bardsea
Efflorescence Florist
Baby Bitz
Klair Flint Photography
Lesleys pamper treatments
Starbucks Ulverston Beehive DT
Rugbytots Lancaster and Cumbria
Bumblebee at The Hive
Onside Sports Coaching Development camp voucher
The Bliss Charity which supports the Neonatal Unit at FGH will also benefit from the fundraising event.
Donations to the FGH SCBU can be made via Bay Hospitals Charity at: Donate to Bay Hospitals Charity | Bay Hospitals Charity
The raffle can be entered at the event.