Every year, we set ourselves a number of key areas to focus on. These areas of focus don't cover everything that needs to be done in the next year - with more than 8,000 colleagues providing services 24/7 across hospitals and community services; that would be impossible! However, what they do is allow all of our colleagues to be on the same page about the key areas that we should be considering in all we do.
Our three priority areas for 2022/23 follow the same three themes as last year: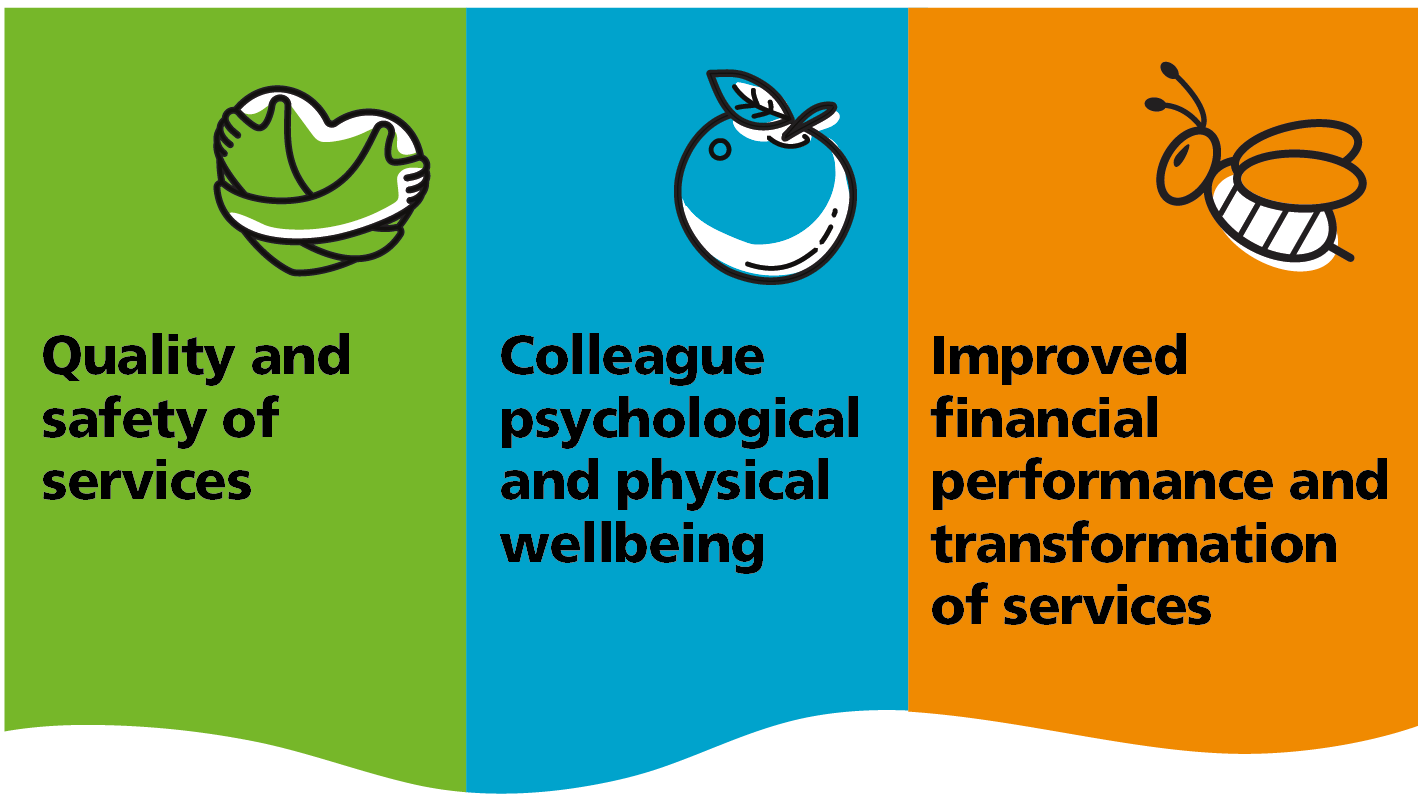 ​​​​​​​​​​​​You're safe in our hands - Quality and safety of services
Everyone who uses our facilities should expect to receive consistent and high standards of safe care.
We will:
Standardise clinical pathways and reduce variation to improve standards of care and outcomes for all service users
Ensure our services are clinically led and co-designed with patients and service users
Improve patient access to and experience of our urgent and emergency care services
Reduce our waits for elective care assessment and treatment
We're here for you - Colleague psychological and physical well-being
Our colleagues' health and well-being has always been a priority, but now, more than ever, we need to put our arms around our colleagues and keep them as well as possible - both at work and at home.
We will:
Look after our colleagues by continuing to support and maintain colleague health and well-being
Drive forward implementation of our cultural transformation programmes
Progress our ambition to be a truly inclusive and diverse employer
We're planning for success - Improved financial performance and transformation of services
We must ensure we are making the very best use of modern technology and methods, and maximise our income for the benefit of patients.
We will:
Agree and implement a financial strategy to deliver long term sustainability
Make the most effective use of our resources
Launch our refreshed Trust Strategy and develop a refreshed clinical strategy
Implement our revised Operating Model
Commit to collaborative system working
​​​​​​​This isn't a tick list exercise for us. We know that by working together, each of these areas will have a positive effect - both on the services we offer to our patients and the experience that each colleague has when they walk into work each day.