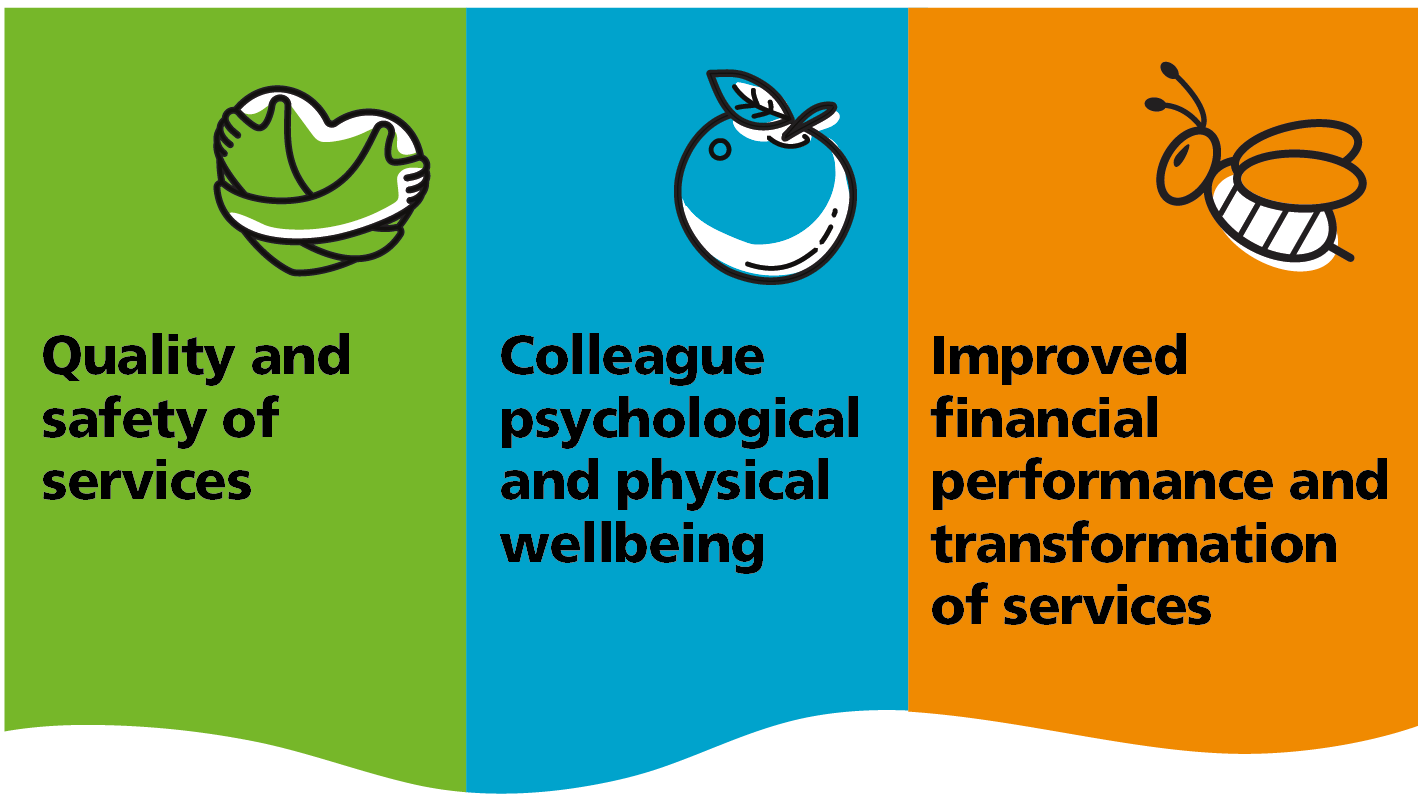 Every year, we set ourselves a number of key areas to focus on. These areas of focus do not cover everything that needs to be done in the next year - with more than 8,000 colleagues providing services 24/7 across hospitals and community services; that would be impossible! However, what they do is allow every one of our colleagues to be on the same page about the key areas that we should be considering in all we do.
For 2022/23, we haven't changed the overall areas of focus as we feel they are more relevant now than ever. However, what we have done is try to simplify the 'we wills' underneath each of them so all of us can see the difference we want to make to colleagues, patients and local communities.
Our three priority areas for 2022/23 are:
You're safe in our hands - Quality and safety of services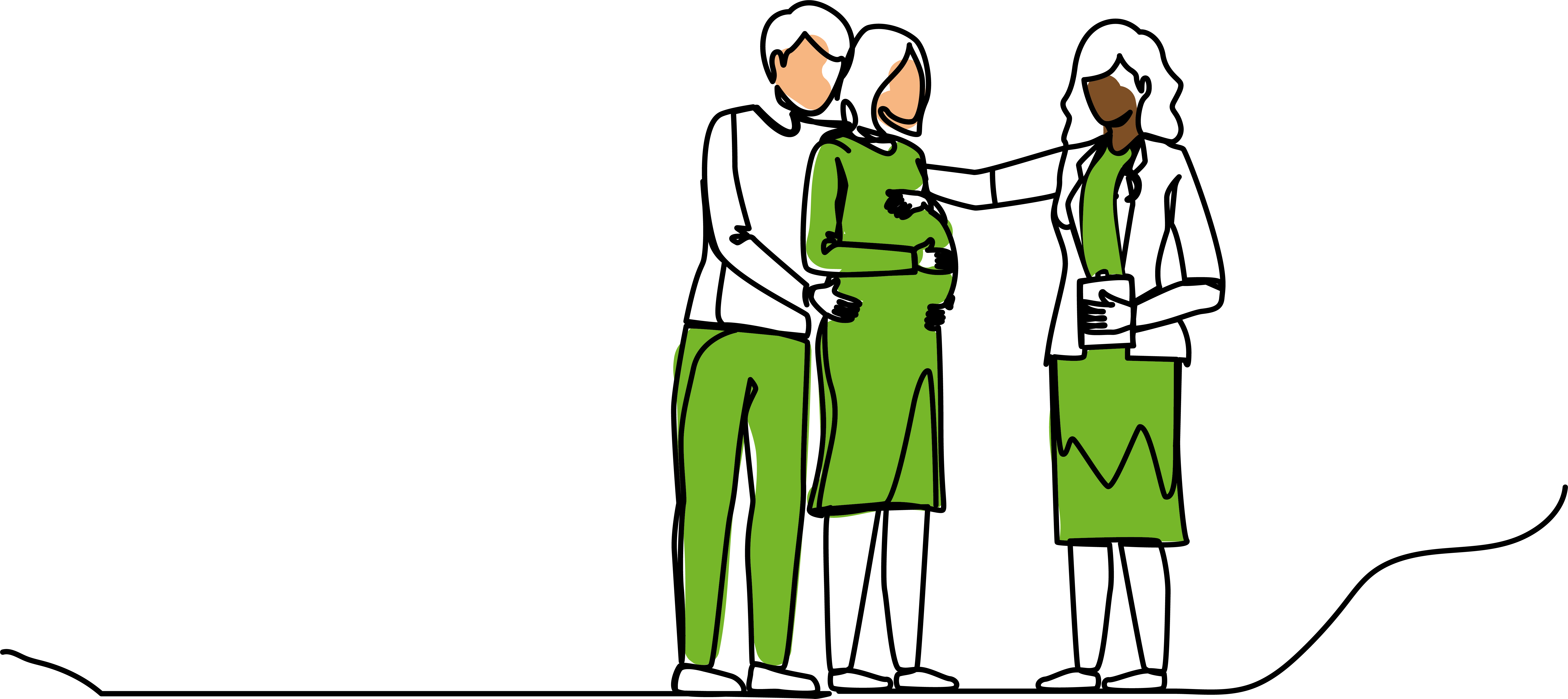 Everyone who uses our facilities should expect to receive consistent and high standards of safe care.
We will:
Standardise clinical pathways and reduce variation to improve standards of care and outcomes for all service users
Ensure our services are clinically led and co-designed with patients and service users
Improve patient access to and experience of our urgent and emergency care services
Reduce our waits for elective care assessment and treatment
We're here for you - Colleague psychological and physical well-being

Our colleagues' health and well-being has always been a priority, but now, more than ever, we need to put our arms around our colleagues and keep them as well as possible - both at work and at home.
We will:
Look after our colleagues by continuing to support and maintain colleague health and well-being
Drive forward implementation of our cultural transformation programmes
Progress our ambition to be a truly inclusive and diverse employer
We're planning for success - Improved financial performance and transformation of services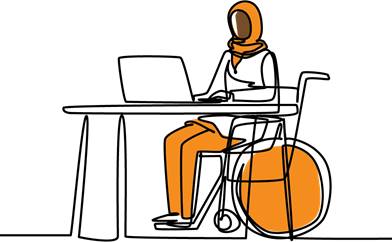 We must ensure we are making the very best use of modern technology and methods, and maximise our income for the benefit of patients.
We will:
Agree and implement a financial strategy to deliver long term sustainability
Make the most effective use of our resources
Launch our refreshed Trust Strategy and develop a refreshed clinical strategy
Implement our revised Operating Model
Commit to collaborative system working
This isn't a tick list exercise for us. We know that by working together, each of these areas will have a positive effect - both on the services we offer to our patients and the experience that each of our colleagues have when they walk into work each day. However, it is important that we are able to monitor how we are doing and whether it is making a difference. That is why we have identified what each of these 'we will' actions means in practice and how we will measure our performance to know if we have truly made improvements for our patients and colleagues.
We know that things are still incredibly difficult at times and that the pressures that came with the pandemic and increased demand haven't gone away. That is why a lot of what you see here isn't new. Our teams are already leading much of this work as they know it will make a difference to everyone. What this does is bring it all together in a clear way so that everyone knows where we are heading.
Next month, we will also be launching our new purpose, vision, values and refreshed Trust Strategy. It is important that these are meaningful and not just corporate materials that sit on a shelf somewhere and gather dust. Everyone that works for UHMBT needs to understand them and live and breathe them every day at work; and that is why they have been developed with input from thousands of our colleagues. We are just going through a few final changes to them based on recent feedback from colleagues and will share more information soon.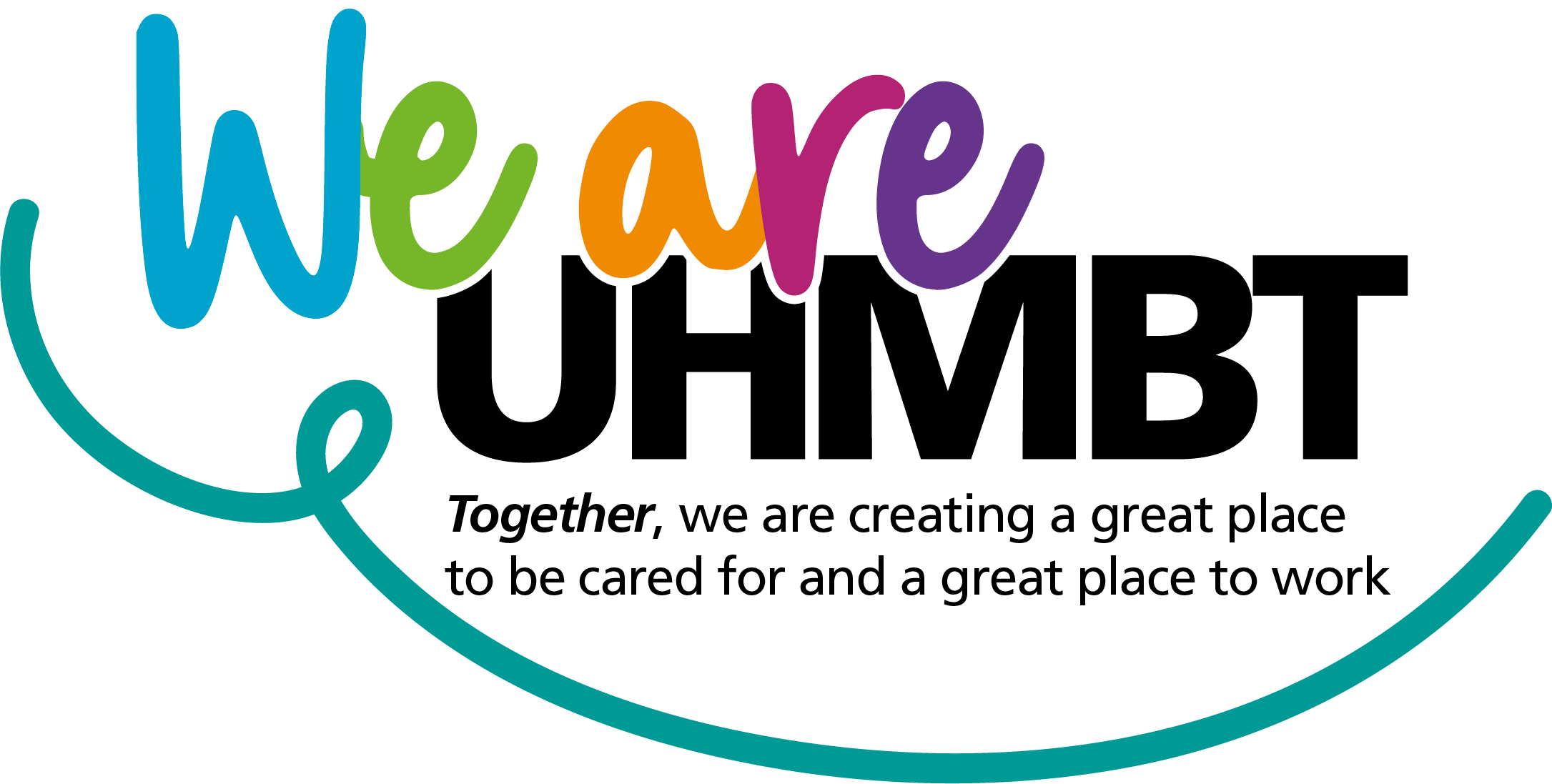 All of the elements that are launching in the coming weeks are fundamental in shaping who we are as a Trust, what we expect in terms of the values we portray whilst working here and where we are heading for the benefit of our patients and local communities. Essentially, they bring together what makes our teams be able to say proudly 'We are UHMBT' - regardless of their role in our hospitals or community services.
You will soon start to see our new areas of focus and 'We are UHMBT' branding displayed brightly as you enter our buildings, on our corridor walls, in the spaces we work from in community buildings, and also on digital display screens.
As we move through the year, we will be bringing our areas of focus to life by sharing real examples of what they mean in practice and the impact they have on all of you and our patients.
Thank you for your continued support.
​​​​​Prof Mike Thomas Aaron Cummins
Chair Chief Executive